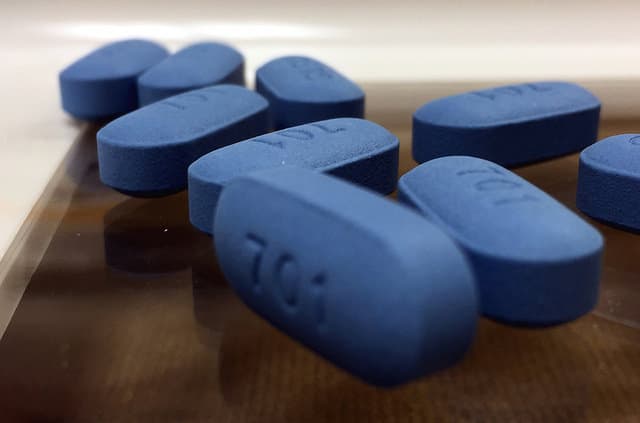 A German man living in Australia with his partner was detained and deported by a border agent after the agent found PrEP and sex toys in the man's luggage.
The man, who is required to leave the country and return in order to renew his tourist visa, was returning from a trip to Japan when the incident took place.
The Sydney Star Observer reports:
"It was upon re-entering Australia that he was intercepted by Border Force. They detained him for 24 hours and have put him on a plane since then," the man's partner told Star Observer.
His partner said Australian Border Force (ABF) refused to reveal where the man was being held, obstructed access to legal counsel, confiscated his phone and controlled his communications.
His partner understands, based on two conversations he was allowed to have with the man, that he was detained at the airport because of the PrEP and sex toys in his bag.
"ABF has not provided us any official statements," he said.
Added the man's partner: "Any time we've made an enquiry they've shut us down in the name of the Privacy Act. My understanding is he was intercepted at Cairns. We suspect that there may have been some level of profiling about him being visibly gay. We believe they discovered his PrEP and sex toys in his luggage, and that exacerbated the profile they'd formed. At that point they confiscated his phone and took him into detention. They allege that he had violated the terms of his agreement, with the expectation that he was entering to do sex work…The few times I spoke to him he sounded scared, he sounded very isolated. He was very worried about being subject to further punitive legal actions… he was afraid he would never be able to re-enter the country if he didn't comply and do things like hand over his phone. At no point was he advised he was entitled to legal representation… before a decision was made."
Human Rights Advocate Susan Smith told the paper that she believes the man's rights have been violated: "ABF officers are incredibly racist and incredibly homophobic. They routinely make homophobic remarks to their charges. There's a real culture of thuggery.Without question it was a homophobic ABF officer who pulled him over to open up his suitcase, and then upon finding the sex toys and the PrEP, they've decided to detain him and seize his phone."
The couple, who have been together for nearly a year, will now miss spending the holidays together.