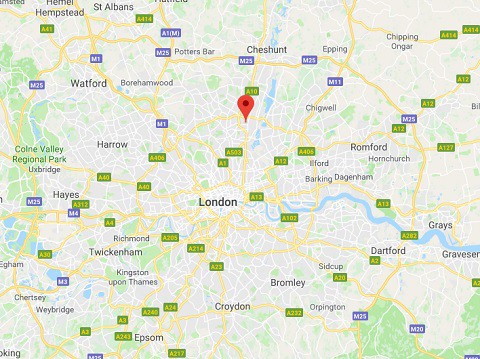 Polish national Kamil Wladyslaw Snios has been jailed for beating a gay man to the ground and breaking his leg.
Kamil Wladyslaw Snios, 29, from Stamford Road, Tottenham was found guilty of GBH & was sentenced to ten years' imprisonment

DC Mark Nicholls from #YRCID
"The Met will not tolerate homophobic attacks & will work to bring offenders to justice."
Full info.. https://t.co/CVRehEx4jF pic.twitter.com/f0Pa1a7QLv

— MPS Haringey (@MPSHaringey) December 20, 2017
The attack took place last July in Tottenham, London.
Snios slapped his 36-year-old victim to the ground, kicked him repeatedly and stole a packet of cigarettes from the man's trousers which he "held aloft as a trophy for his friends," reports the Evening Standard.
When interviewed by police, Sinos made a number of homophobic remarks, citing this as a reason for the attack.
Detective Constable Mark Nicholls said:
"We are pleased to have secured this sentencing for a needless, unprovoked and sustained assault that left the victim seriously injured and frightened.
"It is evident that the Met will not tolerate homophobic attacks and will work to bring offenders to justice."
The 29-year-old was on Wednesday found guilty of grievous bodily harm and sentenced to 10 years in prison.