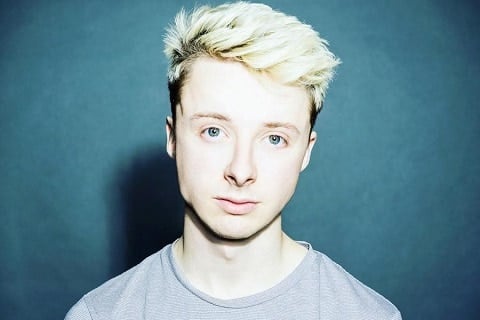 Photography student Will Mayrick said he feared for his life when he was placed in a headlock and left struggling to breathe on a London underground train. Two 16-year-old boys were arrested in London last week for assaulting the 19-year-old and forcing him to apologize for being gay.
Mayrick is now speakiing out and says he's not sorry for his sexuality.
The Evening Standard reports:
Mr Mayrick, from Clapham, was with four friends on the way to a fancy dress event at the O2.
Police said the suspects held him in a headlock, throttled him and demanded that he apologise for being gay.
They also took his phone and threatened to stab him, according to police.
One of the victim's female friends, 25, was allegedly punched and pushed to the ground when she came to his defence.
Mr Mayrick, president of the LGBT society at Ravensbourne design and digital media college in Greenwich, said: "We'd got a bit of glitter on and they obviously didn't like that. They shouted 'f***ing gays' and 'fag', whatever they could think of. Then one grabbed hold of me and got my head in a headlock. The other grabbed my phone and tried to make me apologise for being gay.  I said that's absolutely not going to happen, that's not who I am. But he got me so tight round the neck that if I didn't say something I wouldn't have been able to breathe.  At the same time the other guy was pulling something out of his coat. I was so, so scared."
Mayrick added:
"I'm proud of the fact that I'm gay, I would never want to change. I'm not sorry. But at the time I thought if I don't apologise I don't know what's going to happen. Possibly if homophobia was on their school curriculum it wouldn't have happened."
Claire Harvey, CEO of Diversity Role Models, which works to tackle homophobic bullying in schools, said:
"Like many others, we were shocked when heard about the horrific attack on Will. We have been hugely impressed by his determination to turn this terrible experience into something that will, ultimately, have a positive impact, and we are delighted that he is helping us to promote greater inclusion and empathy by sharing his story."
Calling for a review of hate crime laws, in  a statement Stonewall said:
"It's 2017 – lesbian, gay, bi and trans people should feel safe and no one should face hatred simply because of who they are. Sadly, the reality is very different. Our research shows that one in five LGBT people have experienced a hate crime or incident in the last 12 months. Homophobia, biphobia and transphobia are nothing new, but when witnessed, how we respond defines the kind of world we want to live in. We would also like to see a review of hate crime laws so that crimes based on sexual orientation, gender identity or disability are treated equally to those based on race and faith."
British Transport Police said they were treating the incident as a hate crime. The two suspects, who were arrested following a public appeal, have been released on bail.
(Image via Twitter)