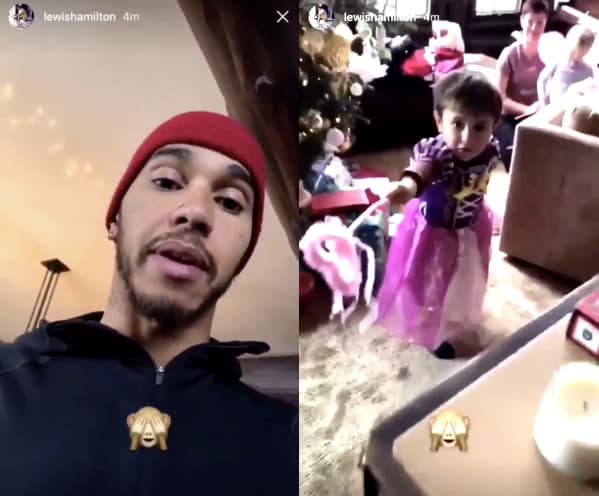 Formula One race car driver Lewis Hamilton was blasted on social media on Christmas Day for yelling at his clearly overjoyed nephew for wearing a pink princess dress in a video that was shared on Instagram stories with his 5.7 million followers.
The clip was downloaded and shared by others.
Said Hamilton in the clip: "I'm so sad right now. Look at my nephew. Why are you wearing a princess dress? Is this what you got for Christmas? Why did you ask for a princess dress for Christmas? BOYS DON'T WEAR Christmas dresses."
Oh dear Lewis. You've just opened a can of worms… pic.twitter.com/fpsiNeOZrd

— daddy ricciard-hoe (@JustNabz) December 25, 2017
Hamilton should clearly take some notes from Pink, who knows how to treat a child.