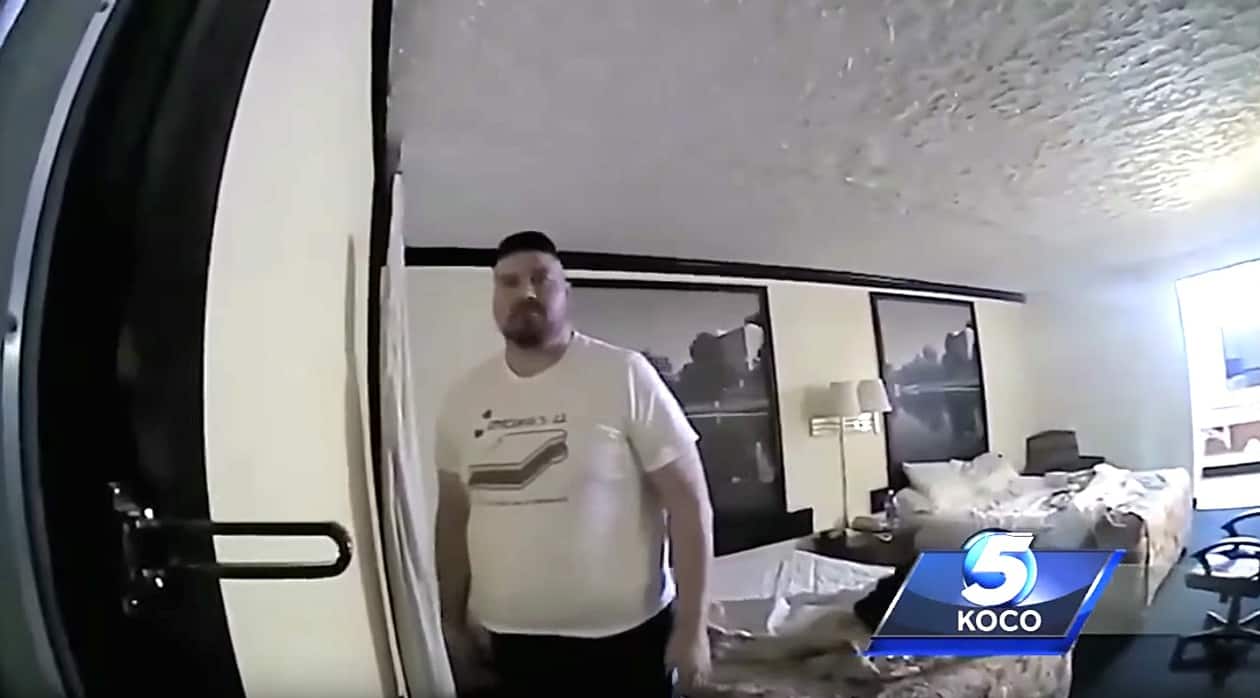 Newly released police bodycam footage shows the arrest of married Republican former Oklahoma state senator Ralph Shortey's arrest in a motel room with an underage teen last March. The teen did not appear in the clips released to media.
Shortey was hit with federal child porn charges, which were later dropped for a guilty plea to child sex trafficking.
Shortey was found in a Super 8 motel room with the 17-year-old male teen on March 9. It was later revealed that Shortey had offered the boy cash for "sexual stuff." The teen had a history of soliciting sex on Craigslist according to his parents.
An affadavit later emerged which revealed text messages Shortey exchanged with the teen referencing bareback sex in which the teen called him "daddy" and Shortey called him "baby boy."
Read the affadavit here.
Shortey had been charged by the state of Oklahoma with engaging in child prostitution, engaging in prostitution within 1,000 feet of a church, and transporting a minor for prostitution.
The state has dropped those charges in lieu of the federal ones, KOCO reported:
"I believe this case is best handled in one venue and have every confidence the U.S. Attorney's Office will prosecute this matter expeditiously," Cleveland County District Attorney Greg Mashburn said in a news release. "It was an honor to work with the various law enforcement agencies involved in this investigation."
Shortey has three children.
Watch the video: