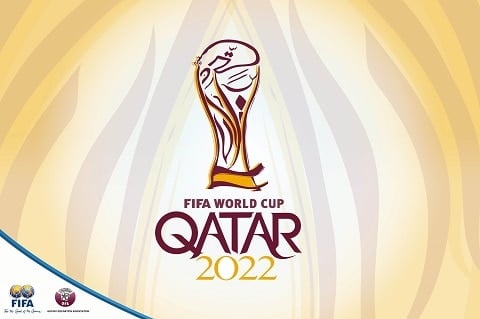 In a survey of 50,000 football (soccer) supporters in 38 countries, only one in ten fans in the United Arab Emirates, Saudi Arabia and Egypt said they would be comfortable with a player from their national team coming out as gay.
More than one in three Americans said they would not welcome a gay or bisexual player in the men's team.
When asked if FIFA should consider the issue when awarding the rights to host the World Cup, nearly two in three fans worldwide agreed.
Together with Stonewall, we made a survey about homophobia in football. Check out the results here: https://t.co/9emruso2jd pic.twitter.com/Q8b21UnIEL

— Forza Football (@ForzaFootball) December 13, 2017
The poll was carried out by fan-opinion platform Forza Football and Stonewall.
While almost half of fans polled in Russia said they would be accepting of a gay player on the national team, only one in seven fans in World Cup 2022 host nation Qatar agreed.
On the other end of the scale, almost nine out of ten fans in Ireland and Iceland expressed a positive view. Four out of five British fans were of the same opinion.
According to the Independent, this is the second time Football Forza and Stonewall have teamed up to do this poll and since 2014 there are signs that more progressive views are spreading.
In a statement, Stonewall chief executive Ruth Hunt said:
"What these results reflect is how much work there is still to do before we can say that we live in a world where lesbian, gay, bi and trans people are accepted without exception.
"For many LGBT people in Russia for example, the World Cup is seen as an opportunity for the daily abuses and discrimination they face to be put under the spotlight; to be questioned and criticised.
"We believe the upcoming World Cups are an opportunity to shine a light on what the situation is like for LGBT people in Russia and Qatar and start conversations that can lead to positive change."
However, while the overall number of favorable responses increased to 55 percent compared with 46 percent in 2014, attitudes in Brazil, Italy, Saudi Arabia and Turkey went in the other direction, though.