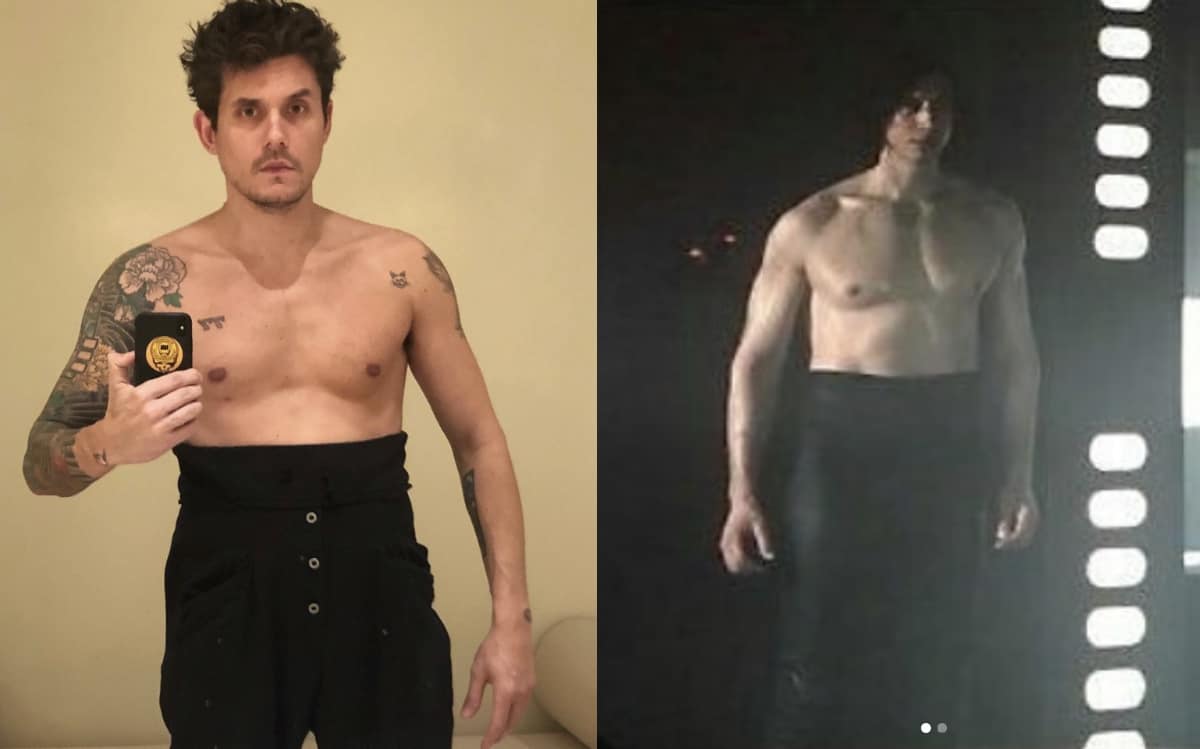 Recording artist John Mayer is being credited for launching the Kylo Ren Challenge and inspiring thousands of shirtless men to follow suit.
The Kylo Ren Challenge riffs off a scene from Star Wars: The Last Jedi, in which Adam Driver's character Kylo Ren appears wearing what looks like a pair of high-waisted black pants (but could be a dark bandage).
In any case, Mayer took it to the internet and challenged others to do the same. Follow the hashtag for more.:
Aaaaand we're off!
https://www.instagram.com/p/BdZS8fBnmnC/?tagged=kylorenchallenge
https://www.instagram.com/p/Bdc04DiFLne/?tagged=kylorenchallenge
https://www.instagram.com/p/Bdc0xMbAVfG/?tagged=kylorenchallenge
https://www.instagram.com/p/Bdcr0q1Fsir/?tagged=kylorenchallenge
https://www.instagram.com/p/BdcUoBFgZsB/?tagged=kylorenchallenge
https://www.instagram.com/p/BdbcssrB-LX/?tagged=kylorenchallenge