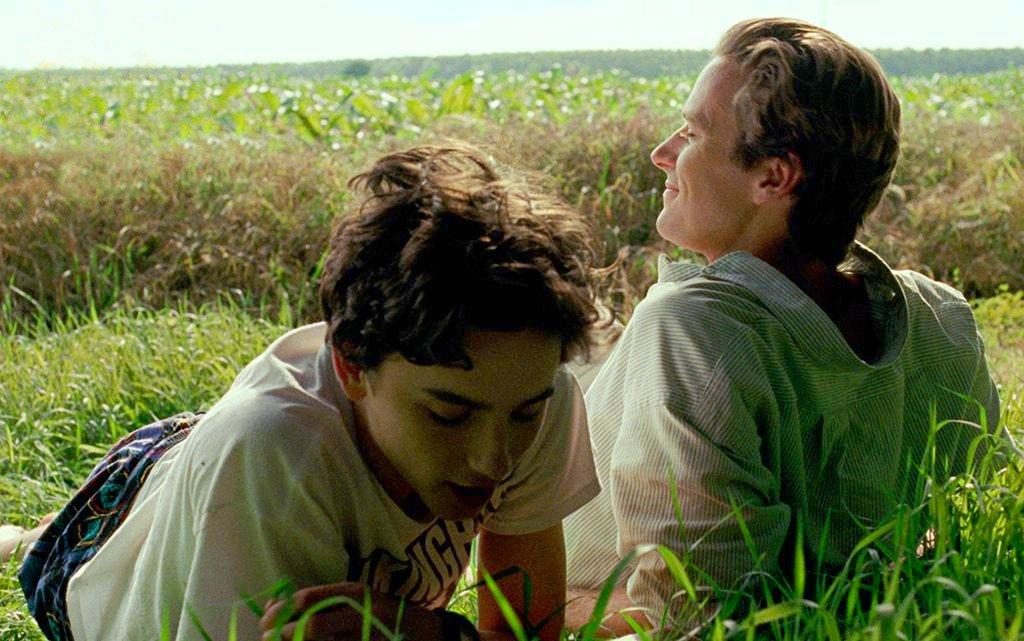 Though you might feel like you've been hearing "Oscar buzz" for months, it's always good to be reminded that timetables are askew and "buzz" is a lot faster/noisier than the real thing. Academy members don't actually start filling out their nomination ballots until this Friday!
They'll have one week to determine which movies and performances are in the running for the industry's most coveted golden statues. Each year some adult-oriented movies risk going wide without Oscar's blessing while others lay in wait, banking on Oscar favor to help sell them to a wider audience. One of the pictures that's trying the lay-low-until-Oscar game is the gay coming-of-age drama Call Me By Your Name. Though it's been in theaters for six weeks it still hasn't expanded past major markets and is only on 115 screens (stateside) at this writing. It's poised to become either one of the biggest Oscar players or one of the most "snubbed"
So this seems as good a time as any to share some anxiety about it!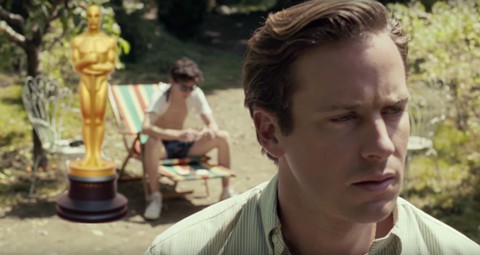 After all, it's more than easy to put yourself in the nervous emotional headspace of teenage protagonist Elio (Timothée Chalamet) because who hasn't spent too much time inside their own head when it comes to seismic romantic infatuations and first loves?
For those who haven't read the bestseller by Andre Aciman, a very brief synopsis of the story of Call Me By Your Name — don't worry about spoilers, as it is resolutely not a plot movie. Young Elio (Timothée Chalamet) is a sophisticated precocious teen who lives with his professor parents in Italy. His father (Michael Stuhlbarg) is an art historian and each summer hires a new mentee/assistant to lodge with the family and help him with his work. They usually come and go without disturbing Elio much but for the fact that he has to give up his room each time.
This summer, presumably his last at home, is different. The tall handsome inscrutable Oliver (Armie Hammer) arrives and Elio's curiousity gives way to lust and infatuation and deeper feeling as the two slowly become romantically involved. That's it. That's the plot. Again: it's not a plot movie. It's a feelings movie, an evocation. And as such it lives or dies by whether or not it moves you emotionally.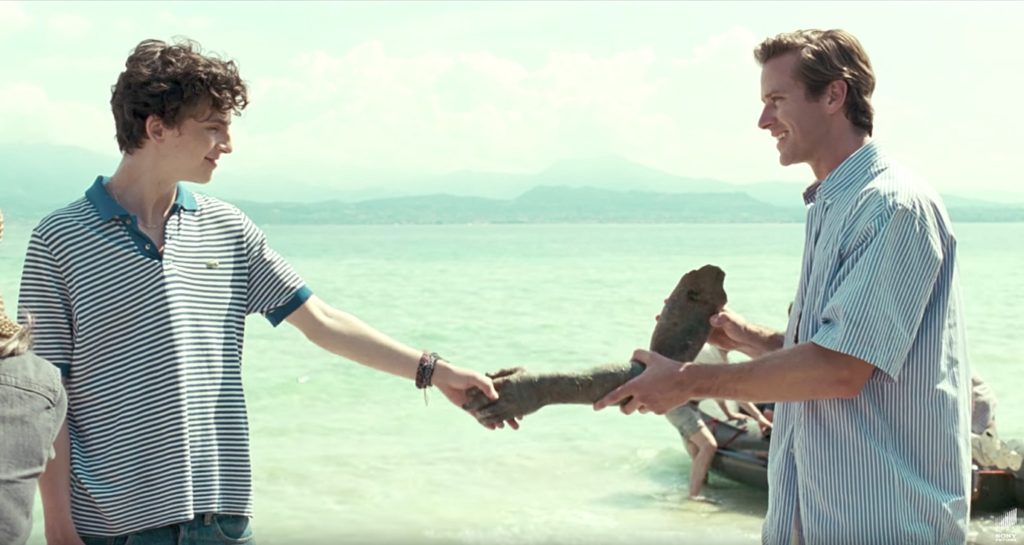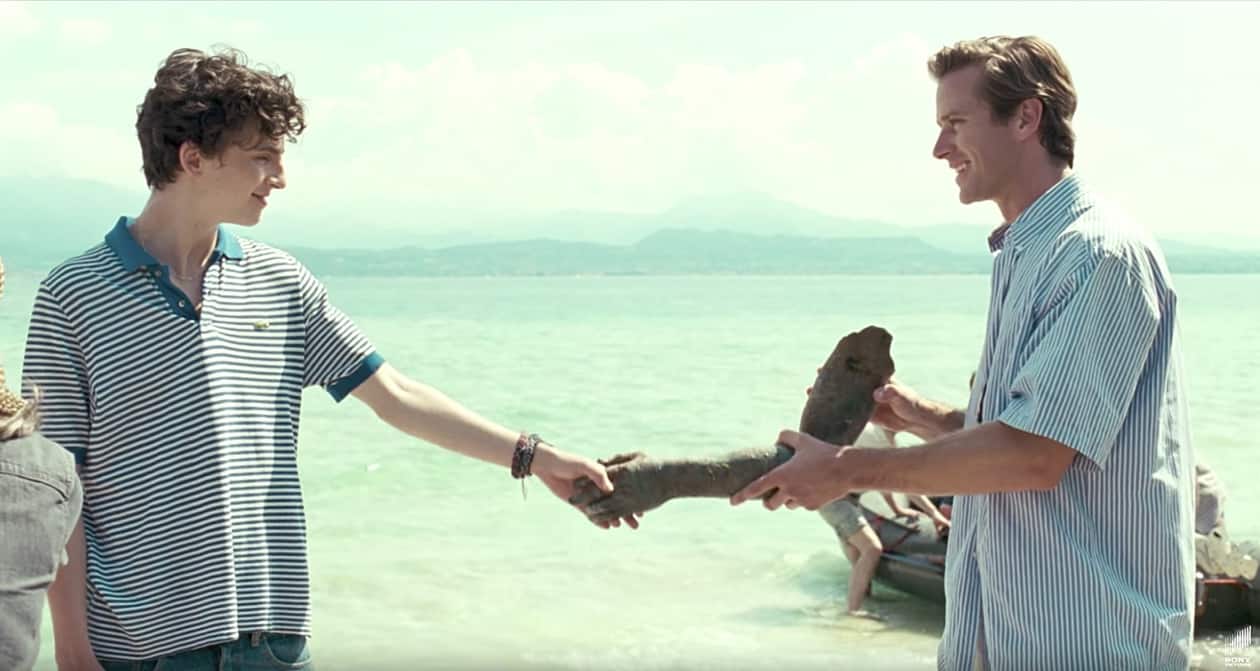 So the only way to talk about it, at least for me is personally. Strangely a few months after first seeing the movie I'm still in this raw space about it, anxious not just as to whether each friend who sees it will like it (most have but the stubbornly unmoved and even glibly dismissive do exist!) but whether Oscar, at large, will. Which I realize is ridiculous but, then, Oscar has burned its gay fans before.
I'll confess straightaway that the first time I saw Call Me I was less than totally entranced. At first. The movie is as slim as Elio's frequently shirtless teen physique (summer is hot in Italy!). It skips quietly and elegantly across brief scenes like a flat stone over water. It shimmers but I wanted it to dive in beneath the surface and try to see the underneath. As sometimes happens in the lead up to Oscar season, hype and buzz (plus reading the novel beforehand) all led to a curious case of looking at the movie from outside of it, rather than being inside the experience (I'm not proud of this, just stating the facts).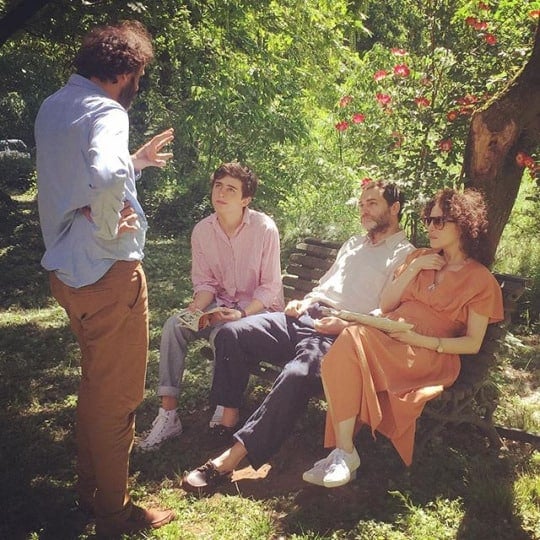 And yet I was not prepared for the undertow. When the movie wound down, a deflation if you will with summer's end, it suddenly pulled me under. One wordless scene with Elio and his mother had me immediately tearing up. Driving him home one day she touches his hair affectionately but says nothing, just letting her son ache; she gives him the space to feel whatever he's feeling without prying. It brought me back vividly to moments just as loaded with my mother, though her own silence was for entirely different and, sadly, less non-judgemental reasons.
Then came the movies thesis statement, if you will, an elegant monologue perfectly delivered by an Oscar-worthy Michael Stuhlbarg as Elio's father. This speech plays almost like fantasy, how so many of us might have wished our own fathers could have processed our queerness and, thus, helped us to grow up. And yet Stuhlbarg plays the scene so gently and it's so unadorned by Luca Guadagnino's smart direction, that it feels less like a Fantasy and more like Reality, Improved.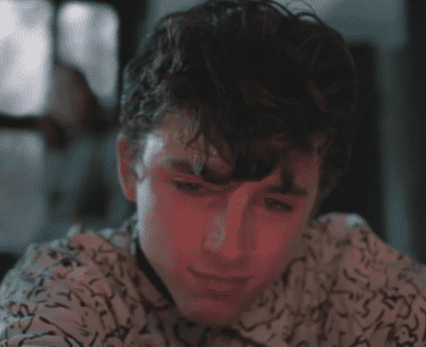 And the emotional gut punches don't stop coming once the movie gets you… or you allow yourself to be pulled under its sun-dappled surface. I encourage you to stay through the end credits as the film's final shot is a glorious culmination of the film's ability to just be in its most piercing moments, without crowding or rushing them. The final scene also allows the revelatory Timothée Chalamet to fully earn the Oscar statue (that we don't expect he'll win but not from lack of acting his face off). It's one of the most perfect and resonant endings I've personally ever seen. And I've seen a lot of movies.
Despite the movie's immediate melancholy sting, it's richer on multiple viewings. Chalamet's performance is a exquisite rendering of something that's universal (first love/obsession) but rarely depicted with this much lush sensitivity and intelligence. The movie, as a whole, is a less familiar sensation unless summering in Italy with intellectuals is your thing.  But Call Me By Your Name is still supremely intimate, conjuring up memories and associations so personal you're alarmed that it's calling you by yours.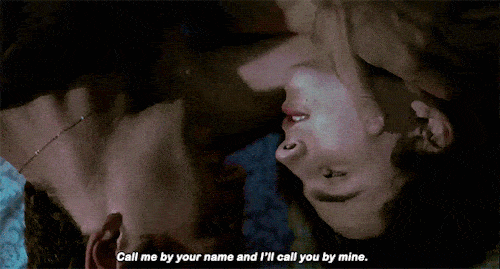 So how will it fare at the Oscars?
It's anyone's guess but it would be absolutely shocking if it weren't nominated for both Best Actor for Timothée Chalamet and Best Adapted Screenplay for James Ivory. The screenplay, brilliantly devoid of the kind of voiceover which would normally be all over a delicate movie like this cheapening it at every turn, might be the film's best shot at an Oscar win. Ivory, the legendary director behind classics like Howards End, A Room With a View, Maurice, Remains of the Day has shockingly never won an Oscar despite multiple nominations and he's 89 years old now. Other Oscar nomination possibilities that feel quite possible if not locked up are Picture, Director (Luca Guadagnino), and Cinematography. If the Academy really goes for it, the film could earn a hefty nomination tally by adding a nod for Sufjan Stevens in Original Song and one or two nominations in Best Supporting Actor with Armie Hammer and Michael Stulhbarg both long-shot possibilities. (Hammer, is of course a leading man — and top billed no less! — but Oscar's fondness for putting leads in supporting is well-noted).
Let's all hope the Academy embraces it. The Foreign film committee has already tragically dismissed 2017's best LGBT picture France's potent sexy masterful AIDS activism drama BPM (Beats Per Minute) from the Oscar running and with such a rich year in gay cinema just passed, last year's Best Picture winner Moonlight need not be a queer fluke.