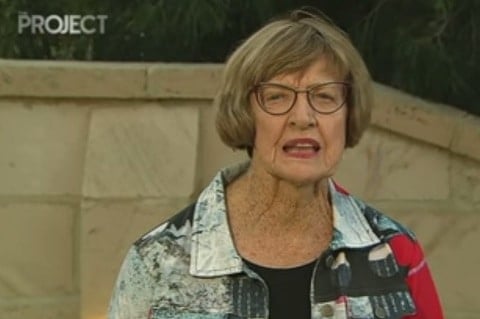 Professional bigot and tennis legend Margaret Court has said she will not attend this year's Australian Open following her anti-gay comments last year.
Now a pastor and anti-gay marriage activist, in May Court wrote a letter to The West Australian to announce that she will be boycotting Qantas due to its support for marriage equality.
Now aged 75, she has told the Herald Sun that she has decided to boycott the Open later this month and will instead spend time with her family.
https://twitter.com/billpottsbian/status/949136507402530817
Saying calls to rename the Margaret Court Arena and the possibility of some players refusing to play there "childish," the 11-time winner of the Australian Open said she was deeply offended by the backlash to her comments.
She added that she is not homophobic and does not hate gay people but has a deeply religious views, reports the Daily Mail.
Court is the most decorated player in grand slam tennis history, having won a record 24 major titles from 1960 to 1973.
Last June, Court said that the "US gay lobby" was behind the idea of renaming the court named after her in Melbourne Park, home to the Australian open.