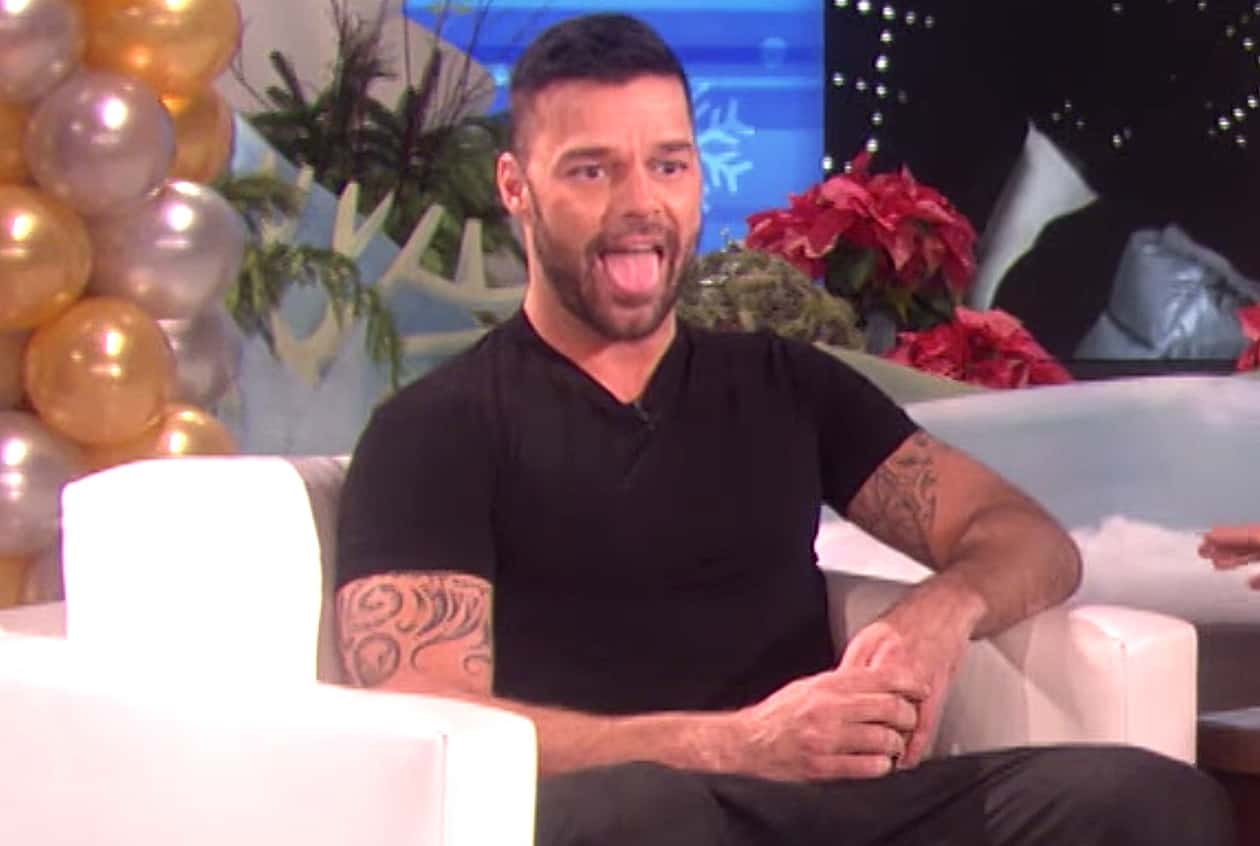 Ricky Martin sat down with Ellen DeGeneres to discuss his upcoming role in American Crime Story: The Assassination of Gianni Versace (Towleroad will be providing recaps of this show) and a few other topics including Puerto Rico, his kids, and going to the Golden Globes for the first time.
Martin is clearly excited about the upcoming series, and says he reveals his "tush" for the first time on television.
"You sure do," adds Ellen, "more than that!"
Martin added that the show also talks about the state of LGBT rights at the time, and the fact that serial killer Andrew Cunanan was ignored for many months by police who looked the other way because the victims were gay men.
Watch:
A new featurette for ACS: Versace arrived last week. In the clip, which reveals lush new footage, the actors talk about shooting the series and what it intends to accomplish.
The full trailer arrived in November. Watch it HERE.
The 10-episode series, which explores the 1997 murder of the fashion designer at his Miami Beach home, will premiere on Wednesday, January 17 at 10 PM ET/PT and features Édgar Ramirez, Ricky Martin, Penélope Cruz and Darren Criss, who stars as Versace's killer Andrew Cunanan.
FX+ subscribers will have early access to the first episode which will be available beginning Friday, January 12, 2018, five days before the official premiere on FX.