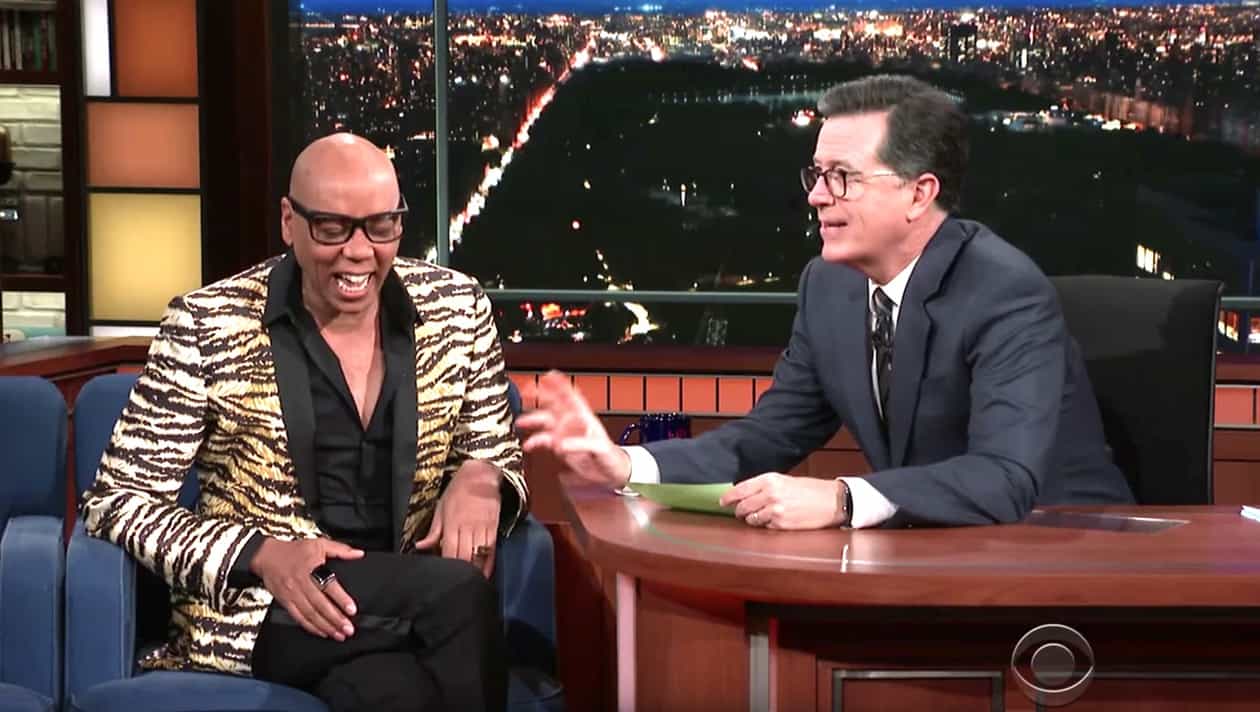 RuPaul had a hilarious sit-down with Stephen Colbert last night on the anniversary of his marriage to husband Georges LeBar (congrats!). RuPaul's Drag Race All Stars returns this Thursday night.
RuPaul started off the sit-down with an appeal to the First Lady of the United States: "I want to make a personal plea to someone who really needs our help right now. Melania, come and join the other side. I know you want it, baby! You're halfway there already! Let me help you."
"That was very generous of you," replied Colbert.
Colbert then recalled the last moment they shared the stage together, when RuPaul was dressed as the Emmy statue, which led into a conversation of Ru's famous phrase, "We're all born naked and the rest is drag."
Ru pointed out that Colbert regularly works an "executive realness" look, explaining, "Everybody puts on a persona to navigate this world."
Finally, Colbert wanted to become fluent in "Ru-ish," asking RuPaul about some of the terms he uses on Drag Race, like "T" (truth), "Okerrr" (a declaration of yes I hear you and I agree), and finally "squirrel friends" (used on the show to refer to other drag queens, particularly those who hide their nuts).
Explained RuPaul to an amused Colbert: "These are friends who enjoy nuts."
Added RuPaul: "I love 'em. Love 'em."
"Salted?", asked Colbert.
"Any way I can get 'em, honey. I love me some nuts."
Watch: