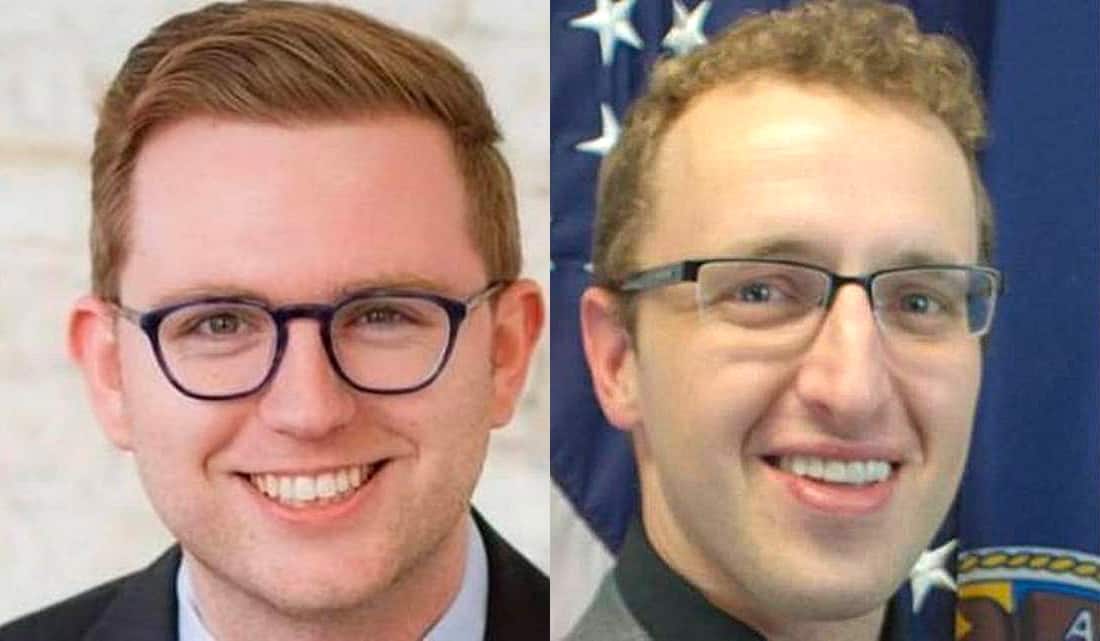 In an unusual face-off, two gay men are running against one another in a Democratic primary for the 30th District House seat in Johnson County, Kansas.
Brandon Woodard (above left) announced his candidacy on Monday and will run against Matthew Calcara, who announced his candidacy last May.
Both men are trying to claim the seat held by Rep. Randy Powell, an Olathe Republican. He has filed for re-election.
Powell is seen as one of the most conservative members in the Kansas House. He was a driving force behind a resolution that condemned pornography on public health grounds that passed the House last year.
"I guess I would wonder what the new opponent has against the current opponent's platform," Powell said. "It would seem if they`re aligned in their philosophies that one would get behind the other, not compete against the other. So it'll be interesting to see how they differ in their convictions and perspectives."
Calcara said Monday in a statement that Woodard "represents the establishment of the Democratic Party, while our campaign harnesses the energy of progressive principles."