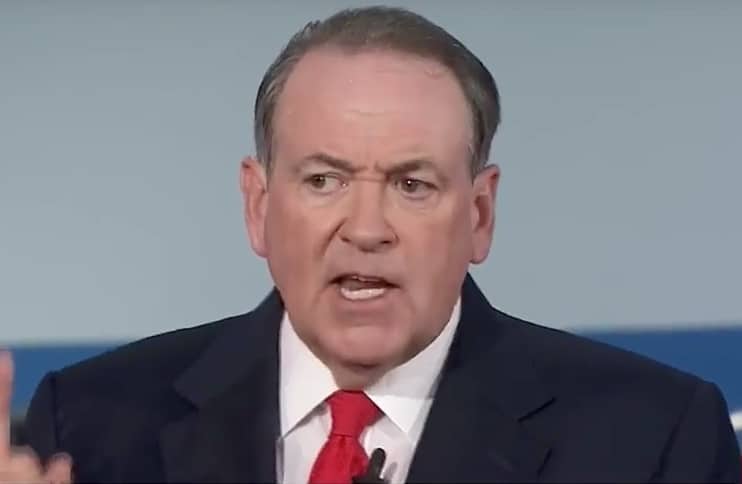 Mike Huckabee joined the board of the Country Music Association Foundation for one day before being forced off by members in protest of his anti-gay views.
Huckabee's critics included Jason Owen, who manages Little Big Town, Kacey Musgraves and Faith Hill. Owen, who is gay, married and a father, said  "Huckabee speaks of the sort of things that would suggest my family is morally beneath his,and uses language that has a profoundly negative impact upon young people all across this country. Not to mention how harmful and damaging his deep involvement with the NRA is." He said is companies would "no longer support the CMA Foundation".
Huckabee has compared homosexuality with bestiality and regularly denounced same-sex marriage.
Huckabee was pissed, releasing a statement which read in part:
It appears that I will make history as having the shortest tenure in the history of the CMA Foundation Board.  I genuinely regret that some in the industry were so outraged by my appointment that they bullied the CMA and the Foundation with economic threats and vowed to withhold support for the programs for students if I remained.  I had NO idea I was that influential!  I'm somewhat flattered to be of such consequence when all I thought I was doing was voluntarily serving on a non-profit board without pay in order to continue my decades of advocacy for the arts and especially music.
The message here is "Hate Wins."  Bullies succeeded in making it untenable to have "someone like me" involved.   I would imagine however that many of the people who buy tickets and music are not that "unlike me."
I hereby tender my resignation effective immediately.  I hope this will end the unnecessary distraction and deterrent to the core mission of the Foundation which is to help kids acquire musical instruments and have an opportunity to participate in music programs as students.