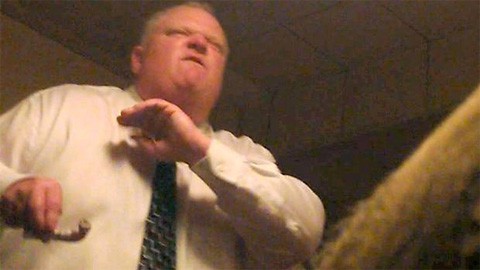 Earlier this month it was announced that actor Damian Lewis (Billions, Homeland) had been cast to play anti-gay crack-smoking former Toronto mayor Rob Ford (above) in the feature film Run This Town, and many people wondered how Lewis would transform himself for the role.
You probably wouldn't recognize him. And you can check Lewis out half-dressed and in full costume HERE.
Ford died at 46 in 2016 after a battle with a rare cancer.
Nina Dobrev and Dear Evan Hansen's Ben Platt also star in the film.