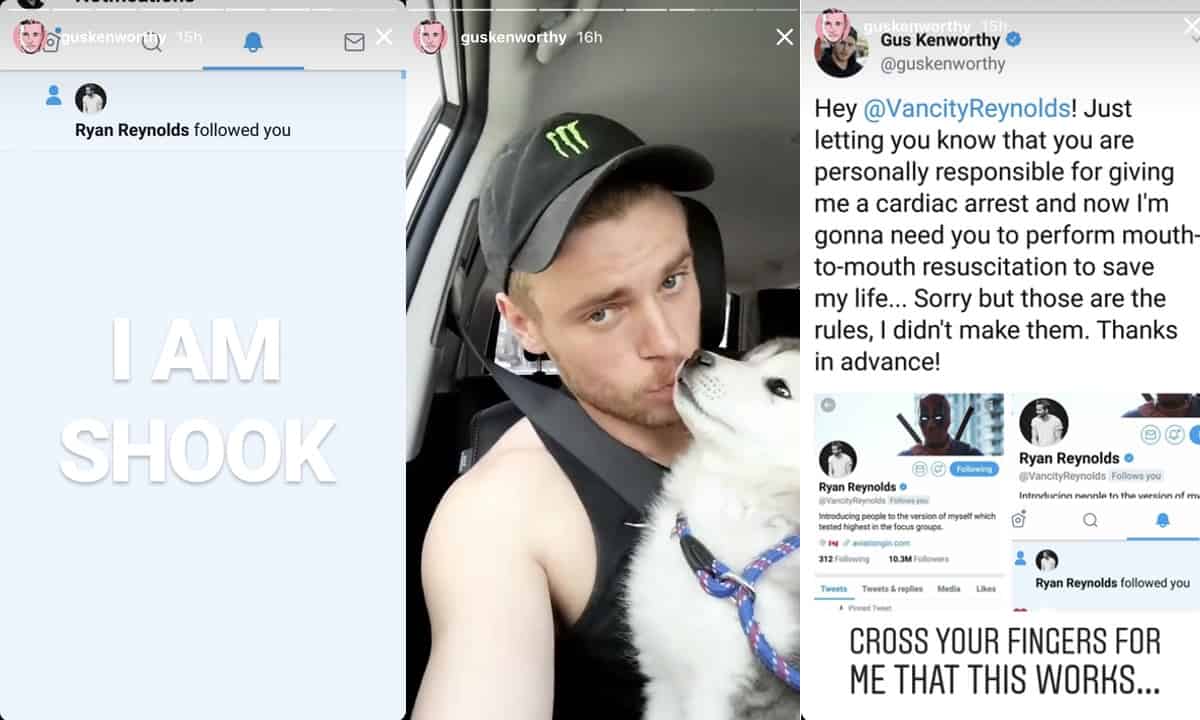 Gus Kenworthy is extremely "shook" that  Ryan Reynolds is following him on Instagram. The U.S. skier went so fangirl as to message Reynolds with a demand.
"Hey @VancityReynolds!," wrote Kenworthy. "Just letting you  know that you are personally responsible for giving me a cardiac arrest and now I'm gonna need you to perform mouth-to-mouth resuscitation to save my life… Sorry but those are the rules, I didn't make them. Thanks in advance!"
Kenworthy asked followers to "cross your fingers for me that this works".
Kenworthy might have a chance given that Reynolds has shown that he's game for some male mouth-to-mouth every now and then, but for now he might have to just be satisfied with Beemo.
Kenworthy is serving as Grand Marshal for the Miami Beach Gay Pride parade this Sunday, March 8.
He spoke with the Miami Herald about his love for Pride parades: "Seeing so many people embracing who they are and loving one another — it's just a day of kindness. My favorite part of the entire day is seeing the parents from [LGBTQ family group] PFLAG walking with signs that say 'I love my gay son' or 'I love my trans daughter.' Whatever it is, it's just amazing. It makes me cry, it's so sweet."