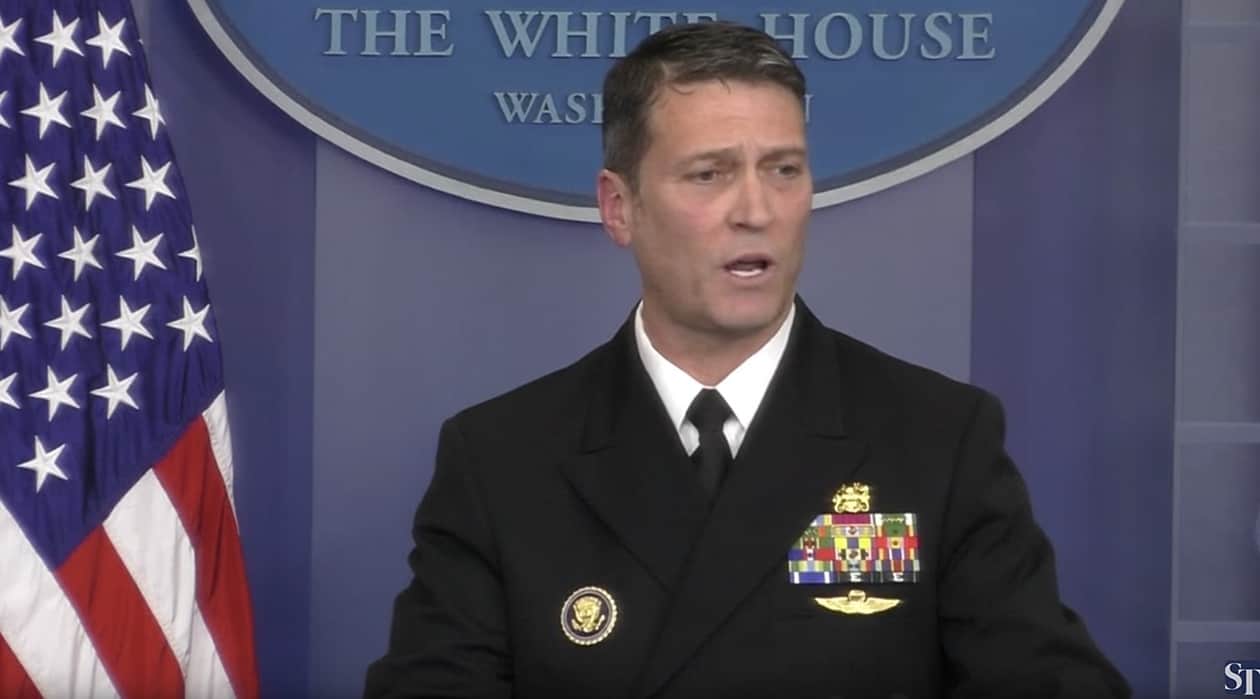 Rear Adm. Ronny Jackson, Trump's pick to head the Department of Veterans Affairs, has withdrawn his nomination after a list of past abuses including excessive drinking on the job and other unprofessional conduct.
Late yesterday, the NYT reported that Jackson had "written himself prescriptions, and when caught, he asked a physician assistant to provide the medication. And at a Secret Service going away party, the doctor got intoxicated and 'wrecked a government vehicle.'"
The paper also reported that Jackson threw his own staff into a "panic" after supplying a "large supply" of Percocet to a military official without telling anyone.
Earlier, it emerged that Jackson drunkenly banged on the hotel door of a female employee during an overseas trip with President Obama in 2015.
Jackson's statement Thursday morning:
BREAKING: President Trump's pick to lead the VA, Dr. Ronny Jackson, withdraws his nomination. https://t.co/sTMjpB9yUg pic.twitter.com/AiyV38cB9O

— NBC News (@NBCNews) April 26, 2018