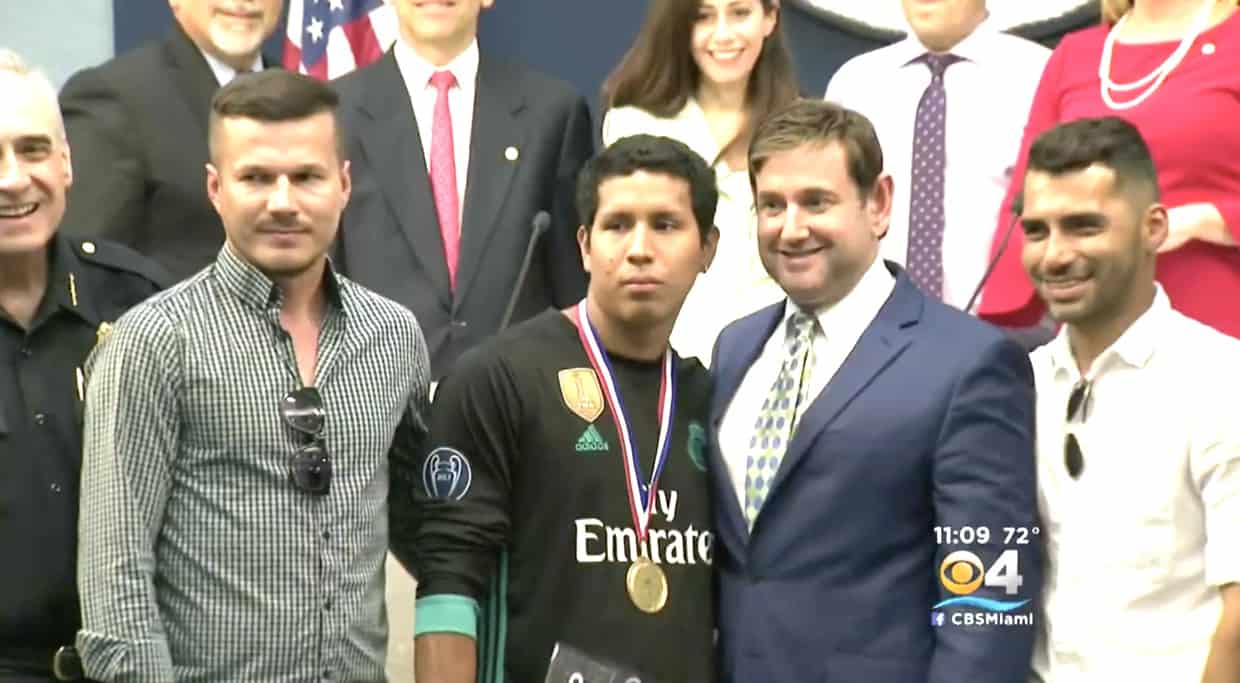 The City of Miami Beach on Wednesday honored Helmut Muller Estrada, a good samaritan who stepped in when he saw a gay couple being attacked by four men after the Miami Beach Gay Pride parade earlier this month.
Rene Chalarca and Dmitry Logunov, the couple, and Estrada were violently attacked by the four men and Estrada required stitches on his skull. The victims say they were targeted because of their sexual orientation.
Said Estrada to CBS Miami: "To step up for those guys, I thought it was the right thing to do. I try my best. On sex and religion, I hope they get along someday."
Estrada was given a Miami Beach medallion, "given for acts of heroism, bravery and significant contributions to our city" according to Commissioner Michael Gongora.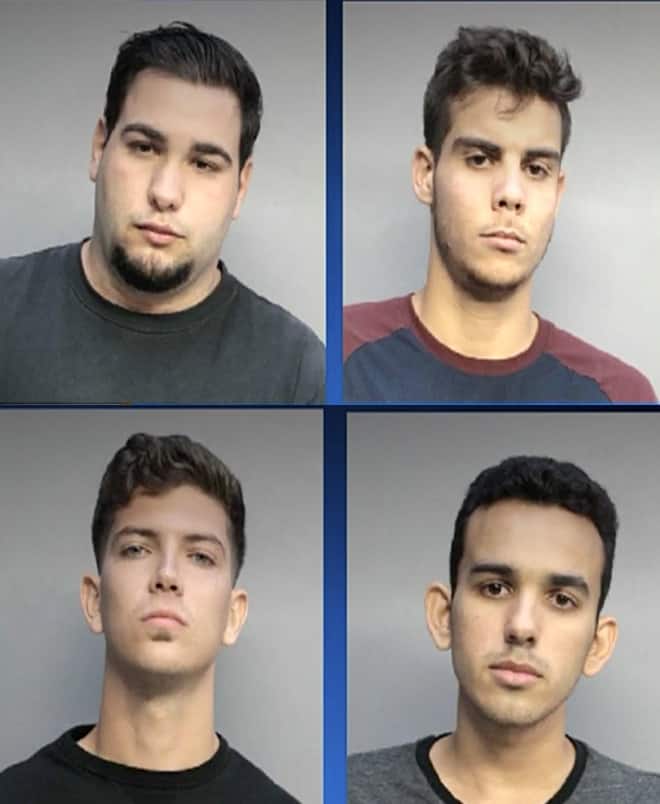 The attackers are identified as (clockwise, from top left) Pablo Reinaldo Romo-Figueroa, 21, Luis Alonso-Piovet, 20, Juan C. Lopez, 21, and Adonis Diaz, 21. They were each charged with three felony counts of aggravated battery.
The Miami Herald reports: "The state attorney's office will decide whether to classify the attack as a hate crime, which could carry a more serious penalty. Prosecutors will announce their charging decision at a May 10 arraignment, said spokesman Ed Griffith."
Watch CBS Miami's report: