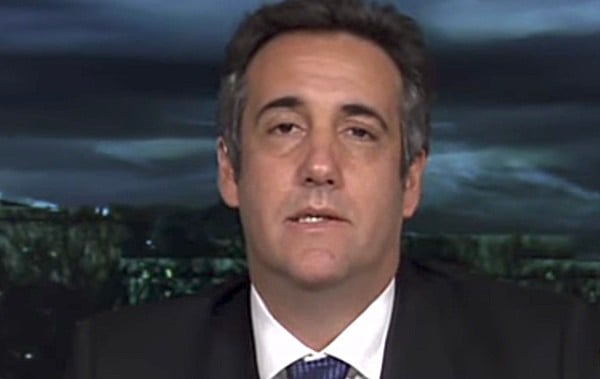 Robert Mueller's team has questioned a Russian oligarch close to Vladimir Putin about hundreds of thousands of dollars in payments he made to Trump attorney Michael Cohen, and the Trump inaugural fund and campaign.
CNN reports: "Viktor Vekselberg, chairman of asset manager Renova Group, is an oligarch close to Vladimir Putin, and last month the Trump administration placed him on a list of sanctioned Russians for activities including election interference. The purpose of the payments, which predate the sanctions, and the nature of the business relationship between Vekselberg and Cohen is unclear…The questions asked of Vekselberg suggest that Mueller investigators have been examining some of Cohen's business relationships as part of the investigation into Russian meddling in the 2016 presidential election."
The payments of $500,000 were sent "to an entity that lawyer Michael Cohen used to pay hush money to a porn actress who said she had a sexual encounter with President Donald Trump, according to attorney Michael Avenatti," Bloomberg adds:
Avenatti, who represents Clifford, said Cohen submitted false information to First Republic Bank when opening a new account in October 2016. Within 75 days, Avenatti said, Viktor Vekselberg — a Russian oligarch with links to Russian President Vladimir Putin — "caused substantial funds to be deposited into the bank account, from which Cohen made the payment" to Daniels.
The oligarchs questioned by the FBI were stopped and questioned at the airport earlier this year.
Must see: How Russian oligarchs like Viktor Vekselberg (in Avenatti's report) are connected to Trump and each other. Amazing work by @dallasnews >>> pic.twitter.com/cVGjMNbMXQ

— Christina Wilkie (@christinawilkie) May 8, 2018
UPDATE:
The NYT confirms that the Russian oligarch's payment was just one of many totaling more than $4 million dollars:
 Transactions adding up to at least $4.4 million flowed through Essential Consultants starting shortly before Mr. Trump was elected president and continuing to this January, the records show.
Among the previously unreported transactions were payments last year of about $500,000 from Columbus Nova, an investment firm in New York whose biggest client is a company controlled by Viktor Vekselberg, the Russian oligarch. A lawyer for Columbus Nova, in a statement on Tuesday, described the money as a consulting fee that had nothing to do with Mr. Vekselberg.
Other transactions described in the financial records include hundreds of thousands of dollars Mr. Cohen received from Fortune 500 companies with business before the Trump administration, as well as smaller amounts he paid for luxury expenses like a Mercedes-Benz and private club dues.