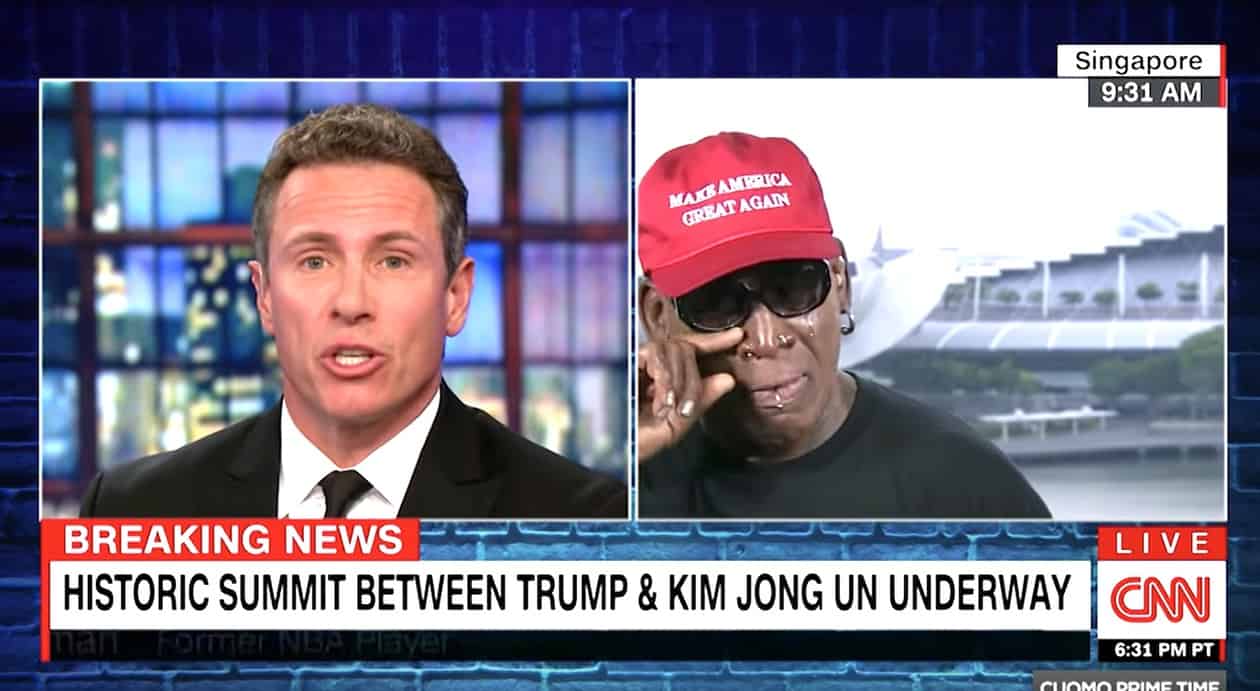 Former pro basketball player Dennis Rodman, who has visited North Korea multiple times and developed a friendship with Kim Jong Un, broke down in tears in an emotional interview with CNN's Chris Cuomo about Trump's' summit with the dictator.
Said Rodman: "I think that country is normally hearing people that is always lying, deceitful and not trustworthy and I think that if Trump goes in there with a great heart, with his heart on the table and let Kim Jong Un see him really emotional as far as, like, speaking to him — it ain't got to be about war, it ain't got to be about hatred or about what happened in the future or in the past or the past, I'm sorry, the past. We'll move on to the future and I've told people about Kim Jong Un. He's all about the 21st century. He's trying to progress his country. And Donald Trump is going to do a great job in trying to reach out and make sure that our hands, America's, our hands are open."
Rodman, wearing a MAGA hat,  blasted Obama for not paying attention when he said he had a message from Kim Jong Un, and wept when discussing the backlash he faced for his visits.
Added Rodman: "I'm not a politician. …He's a good friend to me. …I don't see the politics of this whole situation. I got so many death threats…I couldn't even go home. I had to hide out for 30 days. But I kept my head up high, brother. I knew things were gonna change. I never had no one to hear me. I took those bullets, I took all that. I took everything. Everyone came at me and I'm still standing…It's a great day."
Watch: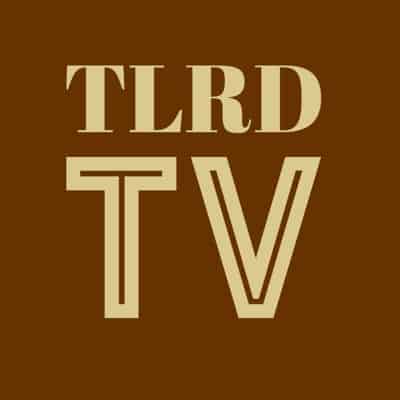 Rodman said that the White House contacted and thanked him.
In 2014, Trump tweeted about Rodman and North Korea.
https://twitter.com/realDonaldTrump/status/464217937516040193?ref_src=twsrc%5Etfw&ref_url=https%3A%2F%2Fwww.usmagazine.com%2Fcelebrity-news%2Fnews%2Fdennis-rodman-weeps-with-joy-on-live-tv-over-trump-kim-summit%2F
https://twitter.com/realDonaldTrump/status/464216787182428160?ref_src=twsrc%5Etfw&ref_url=https%3A%2F%2Fwww.usmagazine.com%2Fcelebrity-news%2Fnews%2Fdennis-rodman-weeps-with-joy-on-live-tv-over-trump-kim-summit%2F