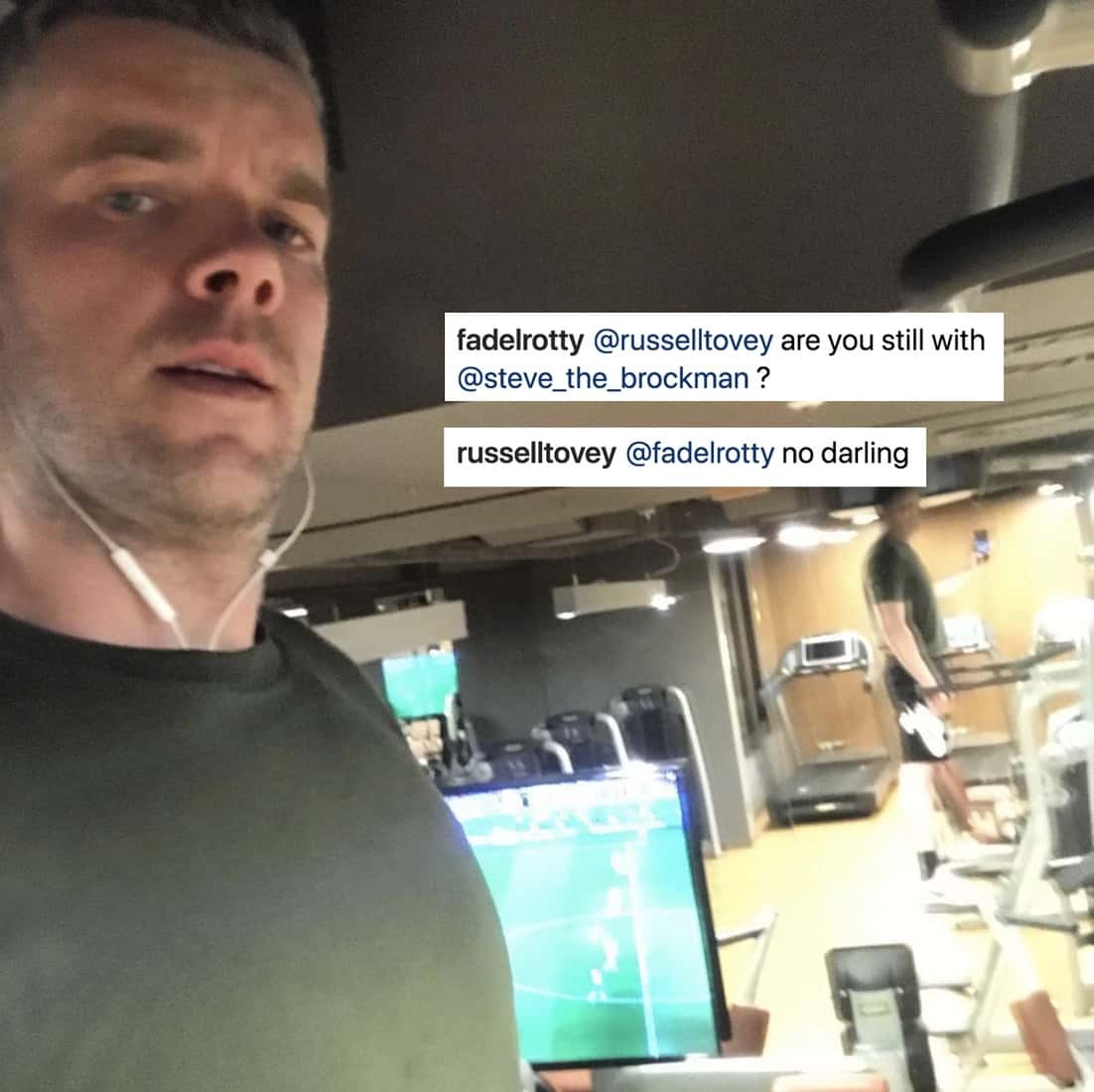 Actor Russell Tovey has parted ways with his fiancé, British rugby player Steve Brockman. The two became engaged in February, an event that Tovey at the time called "completely unexpected."
Tovey broke the news of the break-up in a comment to a follower on Instagram, who had asked if the couple was still together.
"No darling," replied Tovey.
Brockman is a rugby player for the Kings Cross Steelers as well as a personal training company. Tovey is currently starring in the ABC series Quantico and as The Ray for The CW.