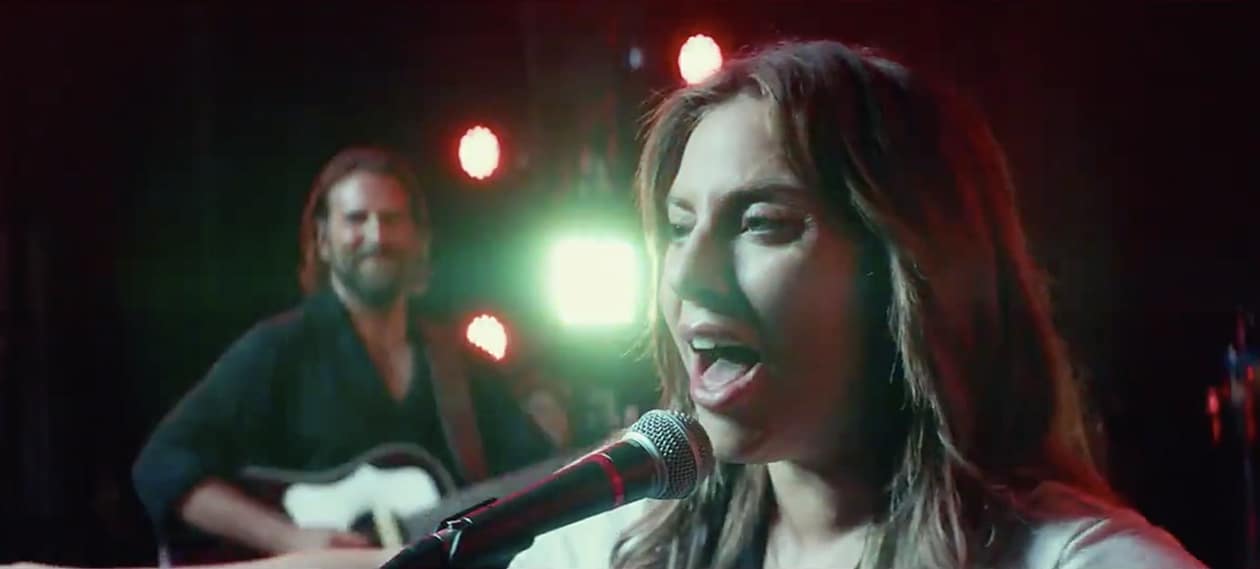 A  trailer for A Star is Born directed by and starring Bradley Cooper and co-starring Lady Gaga has finally arrived. The film is set for release in October.
The film's official synopsis: "In this new take on the tragic love story, he plays seasoned musician Jackson Maine, who discovers—and falls in love with—struggling artist Ally (Gaga). She has just about given up on her dream to make it big as a singer… until Jack coaxes her into the spotlight. But even as Ally's career takes off, the personal side of their relationship is breaking down, as Jack fights an ongoing battle with his own internal demons."
The film also features actors Andrew Dice Clay, with Dave Chappelle and Sam Elliott.
Gaga performs original songs in A Star is Born which she co-wrote with Cooper, Mark Ronson, Luke Nelson, and Jason Isbell.
The remake has received the blessing of Barbra Streisand, who starred in the 1976 remake opposite Kris Kristofferson and told ET: "Oh, I can't say too much. I haven't seen too much, but it's good. It's very, very good."
Watch
TURN YOUR SOUND ON. Bradley Cooper & Lady Gaga in #AStarIsBorn pic.twitter.com/No5zRz6SrJ

— A Star Is Born (@starisbornmovie) June 6, 2018