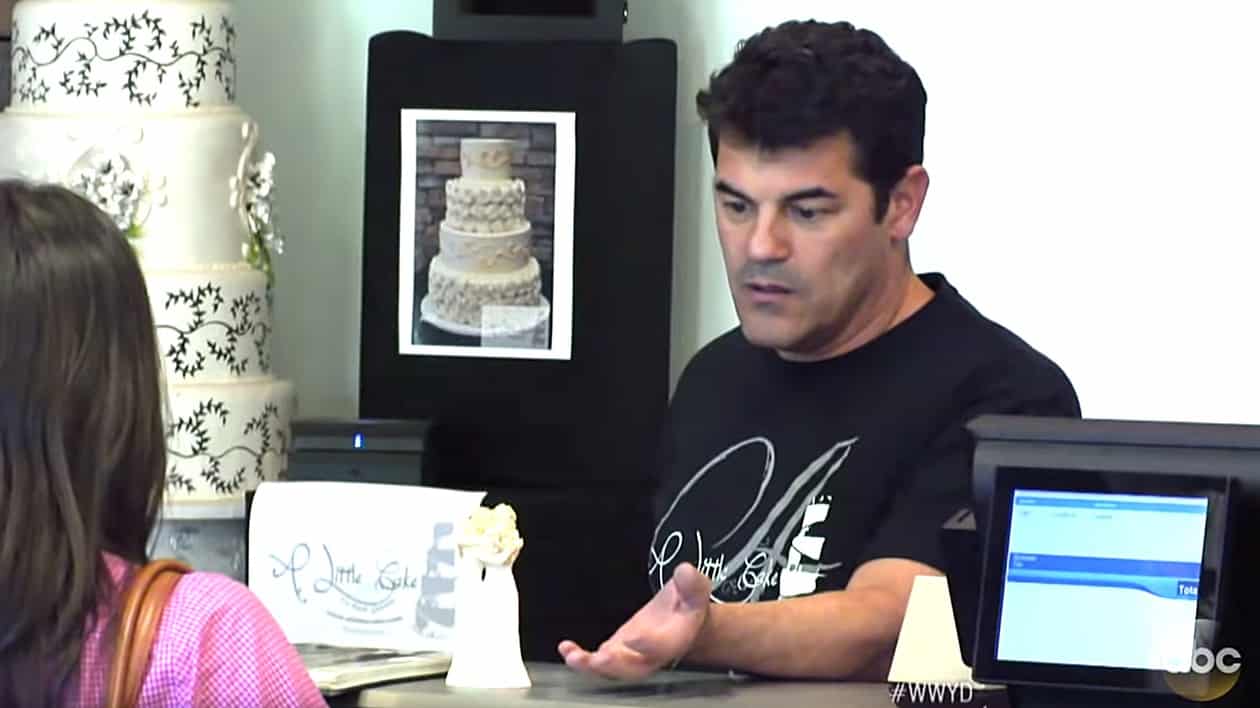 ABC's What Would You Do? used the SCOTUS Masterpiece Cakeshop case and others like it as inspiration for a recent segment, allowing customers at a bakery to witness a lesbian couple getting turned down for their wedding cake.
Some customers were outraged. Two women who witnessed the discrimination walked out, saying "if you're not going to serve them….we're going to take our business elsewhere."
Another customer lashed out at the baker: "Don't impose your personal opinion on a customer."
Another woman used religion to defend the lesbian couple, asking the baker, "Do you believe in God? And if God didn't want em this way he wouldn't have made em this way. Correct?"
A black man who said he doesn't believe in same-sex marriage was moved to tears, angry that the couple was being discriminated against: "Back in the day, just because I'm black, they wouldn't have allowed me to walk in and sit at one of these tables."
ABC blurred the faces of several homophobes who spoke out against the gay couple.
Watch: