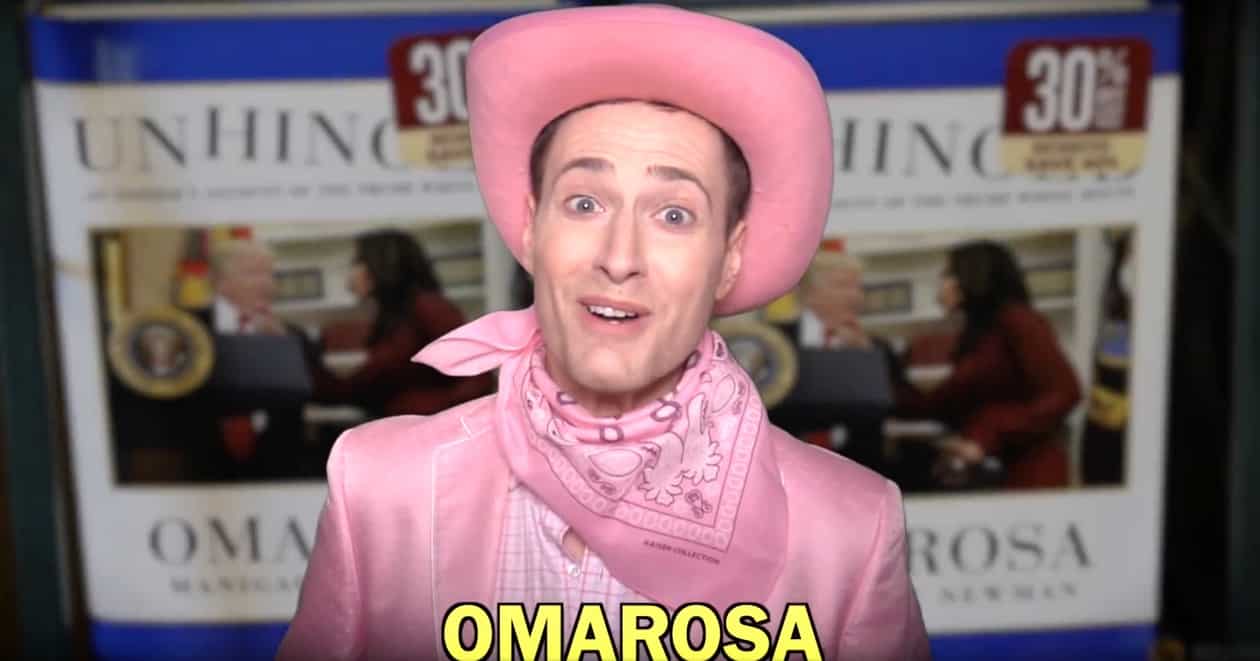 Randy Rainbow returns with your musical treat of the week, bringing a Rodgers and Hammerstein twist to the most 'Unhinged' scandal of the past two weeks, the secret Trump recordings leaked by former White House staffer and Apprentice contestant Omarosa Manigault.
Sing along to this brilliance, to the tune of "Oklahoma":
Omarosa – you're the worst but damn I'm glad you came,
will your sour grapes and secret tapes
finally kick his ass at his own game.
Omarosa – you're a mess but I'm not mad you're here,
if you crush this clown I will clean your crown
when they make you woman of the year!
Watch: