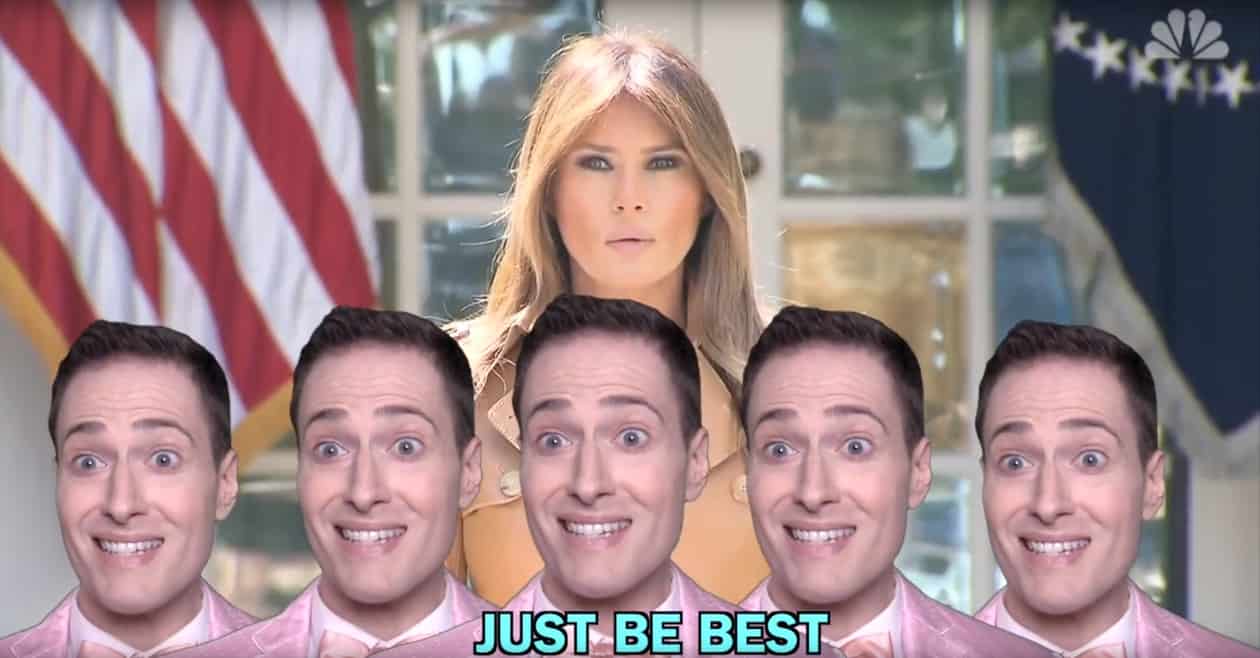 Just be best.
"You always have the best taste in fascists, uh, fashion," says Randy Rainbow to Melania Trump in a new "interview" before launching into a Beauty and the Beast "Be Our Guest" take on the First Lady's new anti-bullying slogan.
Trump spoke to Nightline last week about how she would define herself, the most surprising thing about being First Lady, the worst thing she has had to read about herself, her husband's bullying Twitter habits, immigration policy and family separation, and women's rights. She also revealed why she wore that "I really don't care" jacket and talked about her anti-bullying organization, Be Best.
But play the clip below and you'll find that Randy scored a much more insightful and entertaining sit-down with FLOTUS.
"Pretend to give a sh*t and be a hypocrite, but the best. Be the best. Just be best. Just be best!"
Watch: