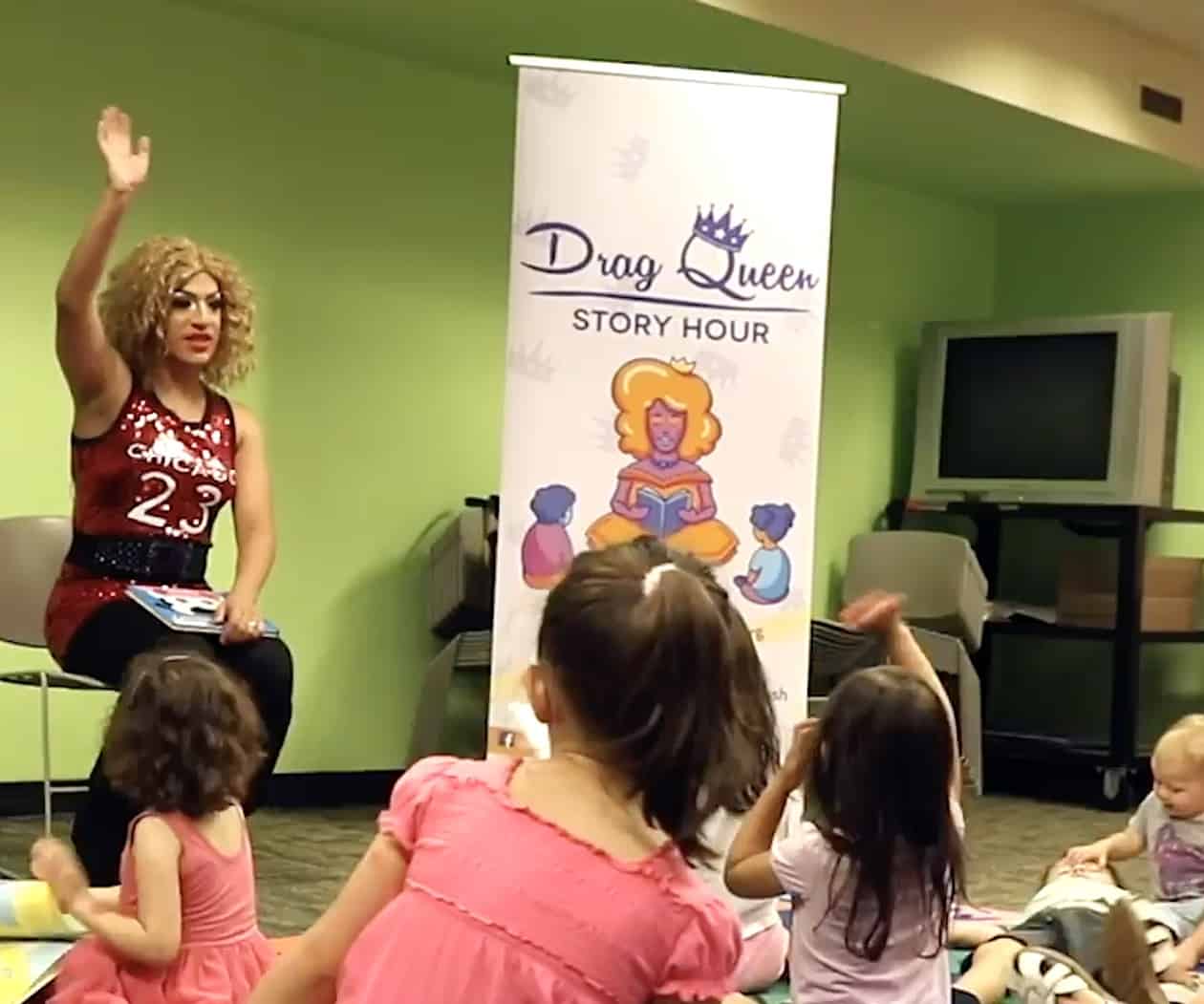 Anti-LGBTQ conservatives are suing the Houston Public Library over Drag Queen Story Hour, saying it violates their religious freedom.
The Houston Chronicle reports: 'The lawsuit was filed Friday by a group who has vocally opposed marriage equality and joined the fight to defeat a proposed Houston ordinance that would have lifted gender restrictions on bathrooms. The group has asked a federal judge to halt the reading event, claiming they are not appropriate for all patrons. The library director and Mayor Sylvester Turner are named as defendants, accused of being recklessly entangled in "LGBT doctrine." The lawsuit says the storytelling sessions advertised as appropriate for patrons of all ages at the Freed-Montrose Neighborhood branch should not be funded with taxpayer dollars since the library would not host a "man-woman marriage storytelling hour."'
One plaintiff is Chris Sevier, who sued the state of Alabama and other states for the right to marry his laptop. Anotehr plaintiff is an evangelical minister, according to the paper.