AUSTRALIA. Sydney's Gay and Lesbian Mardi Gras announced next year's theme. "We've come a long way, but there's still so much more to be done. Be strong, courageous and proud. Don't let fear hold you back. Unite fearlessly at Mardi Gras 2019."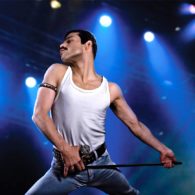 MALAYSIA. Government censors gay scenes from Bohemian Rhapsody: 'Censors have removed 24 minutes from the biopic that tells the story of Queen and its frontman Freddie Mercury, according to the Malay Mail. Among the deleted passages is the video for the British rock band's 1984 hit "I Want To Break Free", the publication reported. The clip sees all of the band's members in drag, with Mercury vacuuming in a black miniskirt and a sleeveless pink turtleneck. Another scene, in which Mercury tells his one-time fiancée Mary Austin that he is bisexual, was cut as well, the Malay Mail wrote.'
ITALY. First woman to come out publicly as a lesbian dies at 83: 'Mariasilvia Spolato, hailed as the first Italian woman to come out as gay in public, died this week at the age of 83. Spolato passed away on Wednesday at a nursing home in Bolzano, South Tyrol, where according to the newspaper Alto Adige she spent the final years of a fascinating and tragic life. Born in Padua in 1935, Spolato emerged as a gifted mathematician who graduated with honours. She went on to move to Milan, where she taught at university and authored text books, as well as becoming involved in the student movements of 1968. In the early '70s, she was among the founding members of the Italian Revolutionary Homosexual Front or, as it was known by its Italian acronym, FUORI – 'Out'. She wrote poetry, essays and a book setting out her vision of gay rights.'
https://twitter.com/GBriscese/status/1060709901058531328?ref_src=twsrc%5Etfw%7Ctwcamp%5Etweetembed%7Ctwterm%5E1060709901058531328&ref_url=https%3A%2F%2Fwww.thelocal.it%2F20181109%2Fmariasilvia-spolato-first-italian-woman-lesbian-to-come-out-dies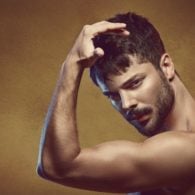 TURKEY. Pop singer accused of blackmailing more than 50 people over secret gay love affairs: "According to court documents seen by daily Hürriyet, more than 50 people in the provinces of Istanbul, Bursa and Giresun have recently filed criminal complaints against pop singer Bulut Duman, 28, over similar charges. The complainants, including public servants, engineers, doctors and the nephew of a former Turkish minister, said they had met Duman on gay dating websites. After they engaged in a relationship with the singer, they said Duman swindled their money through fraud or blackmail by using footage of their sexual encounters.
CANADA. United Conservative Party member compares rainbow flags to swastikas: 'On Saturday, Calgary lawyer John Carpay, with the Justice Centre for Constitutional Freedoms, spoke at a conference organized by Rebel Media, a far-right media organization that has been criticized for sympathetic coverage of white supremacy. "How do we defeat today's totalitarianism? You've got to think about the common characteristics. It doesn't matter whether it's a hammer and sickle for communism, or whether it's the swastika for Nazi Germany or whether it's a rainbow flag, the underlying thing is a hostility to individual freedoms," Carpay said.'
Speaking at #TheRebelLive, John Carpay of @JCCFCanada just compared the rainbow flag to a swastika, and said that protecting LGBTQ rights is totalitarianism. In case you were wondering if they were bigots. #cdnpoli pic.twitter.com/jMdezFWUBs

— Michael Bueckert (@mbueckert) November 10, 2018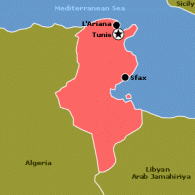 TUNISIA. Human Rights Watch denounces persecution of gay men: 'More than 70 gay men were jailed by Tunisian authorities last year, according to activists, who warn anal tests and phone searches are being used to identify suspects. Mounir Baatour, lawyer and president of the Tunisian LGBT association Shams, said that while the 2011 revolution had given greater freedoms to civil society groups, this had been accompanied by a rise in discrimination. "When LGBT people started [speaking out] after the revolution, stigma and homophobia increased," he said.'
UNITED KINGDOM. An ITV reporter went undercover at a pentecostal church that claims to cure gay people: "A reporter, who was sent undercover to a branch of the Winners Chapel in Dartford, southeast of London, filmed an encounter with one of the church's pastors who had claimed to be able to stop him from being gay. "
REVEALED: The church that claims God can 'fix' gay people. Winners Chapel tells our reporter:
– Satan is controlling parts of him
– God can change him
– Society's acceptance of gay people is like Nazi propaganda
– Prayer can help

First ever broadcast of conversion therapy in UK. pic.twitter.com/yKbFuWKS8Z

— Paul Brand (@PaulBrandITV) November 12, 2018
LITHUANIA. Lithuanian television refuses to broadcast band's video because of affection between gay couples.
SWAZILAND. Gay vlogger Riyadh visits Swaziland: "In the face of persistent homophobia, anti-gay laws and threats of violence, this film documents the journey of Swazi activists as they attempt to put on their historic first-ever Pride march."