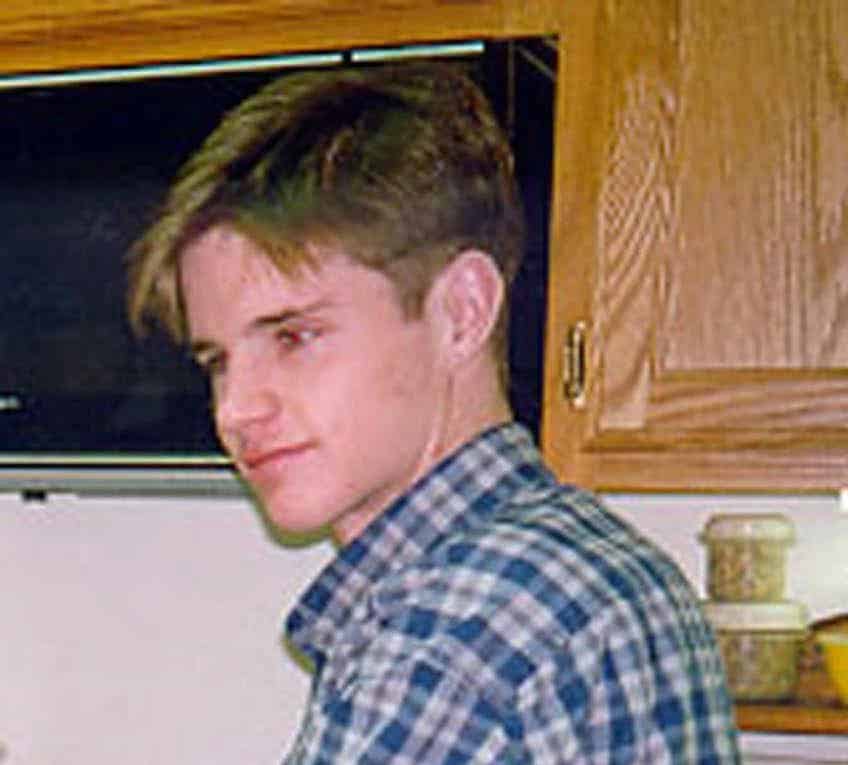 Matthew Shepard's ashes were finally given a final resting place at National Cathedral in Washington D.C. but there's no bronze plaque marking the spot where he is interred. Shepard was the gay Wyoming college student who was brutally murdered and left to die on a fencepost in Laramie 20 years ago last month.
A GoFundMe campaign is raising money to have a beautiful bronze plaque installed at Shepard's final resting place. The fundraisers write: 'Today, Matthew Shepard rests in a small, gated crypt along with other notable Americans, including Helen Keller and her teacher, Annie Sullivan. While the crypt itself is not open to visitors, an adjacent chapel named for St. Joseph of Arimathea provides a welcome spot for reflection, solidarity, and prayer. Visitors to the chapel have, for years, stopped to honor Keller, whose resting place is beautifully marked with a dignified bronze plaque in both script and braille. We now have the opportunity to add a second historic bronze plaque to the chapel—honoring Matthew Shepard. For decades to come, this will be a reverent site that resonates with meaning and memory for all, including LGBTQ Americans.'
Fundraisers hope to have the money raised by December 1, which would have been Matthew's 42nd birthday.
You can help out HERE.