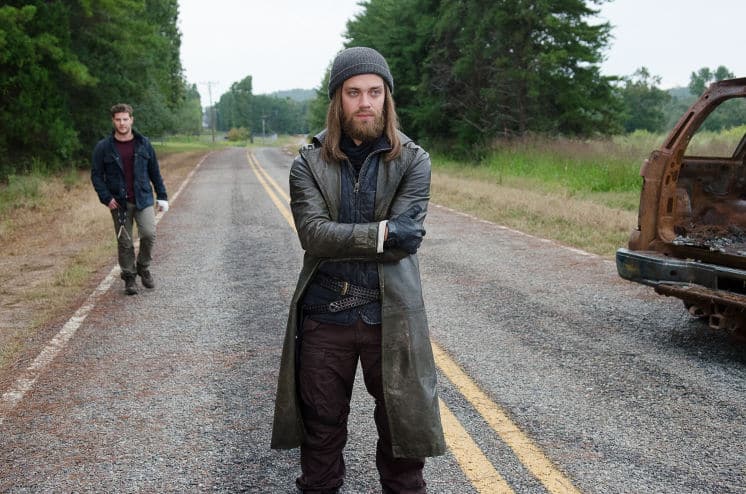 Tom Payne, whose Walking Dead character Jesus came out as gay during an episode in March, said he is disappointed that Jesus' sexual orientation was just dropped after that.
Said Payne to The Hollywood Reporter: "It's been so amazing to be a part of that community and to give visibility as a gay character on one of the biggest television shows ever. It was an amazing responsibility, and I was happy to take it on. But I was disappointed it wasn't in there more. It wasn't ever even explicitly mentioned. [Jesus' sexual orientation] was just one scene with Lauren in season seven. The right people picked up on it; they did recognize it. But you can find people who still don't realize Jesus was gay. I think they could have been a bit more up front about that. "
"While you've lost Jesus, you still have Aaron and Tara (Alanna Masterson), and now Magna (Nadia Hilker) and Yumiko (Eleanor Matsuura), so there's still representation on the show," Payne added. "But it's a shame. He was such a badass character. They could have made more of it. It's really Robert Kirkman who was so amazing to do it in the comic books. I was super excited to play that. I wish they made a bigger deal of it. But other storylines take precedent, I guess."
Read the full interview at THR.