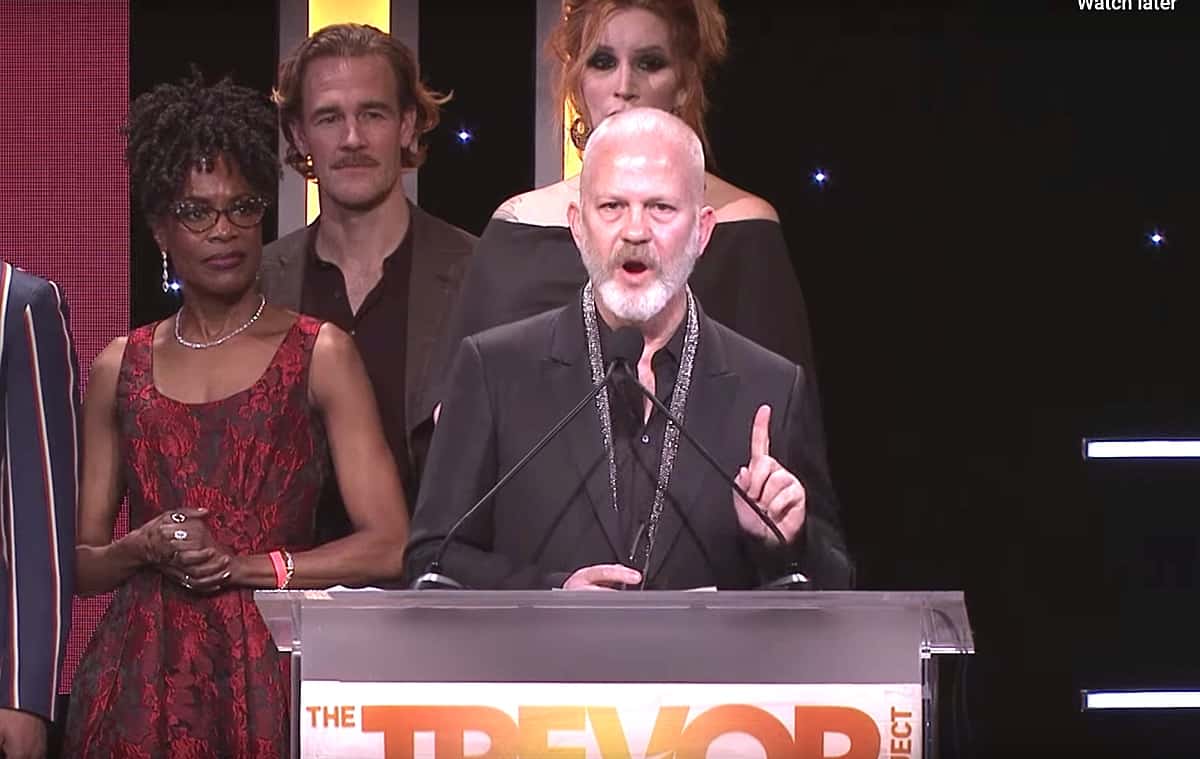 Accepting the Hero Award at The Trevor Project's annual gala on Sunday night, screenwriter, producer and director Ryan Murphy announced 'Pose Gives Back', a multi-million dollar initiative to vote anti-LGBTQ lawmakers out of office.
Said Murphy, accepting his award with the mostly-LGBTQ cast and crew of Pose: "Why don't we consider ever targeting the people who are causing the problem here? The homophobes, the trans naysayers, and the small restricted and dangerous minds who are causing so many young people to needlessly hate themselves and doubt themselves…"
"It was the midterms this year that gave me hope," he added. "One after one, anti-LGBTQ candidates who made hate speech and ideology part of their legacy fell away. They were disgraced and eliminated by Democratic candidates who were largely boosted by victory by young and female voters, by the way. The number was astounding to me, as a 54-year-old as I read this in the New York Times. Over 20 anti—LGBTQ right wing politicians and their horrifying views were gone in a day…and they were replaced by allies."
Murphy continued: "I want these hateful and wrong politicians to go, and stop polluting our moral and ethical ether…In 2020, we're going to create and fund, with corporate sponsorship, a multi-million dollar organization that targets anti-LGBTQ candidates running for office. We're narrowing our focus to 20 of them. Senate and congressional candidates who think they can get votes by hurting and discriminating against us. And I have to say to them, 'well, we can get votes too.'"
"We are going to send a message which says you cannot make discrimination against us a political virtue anymore," he vowed. "You cannot keep killing our vulnerable young people by promoting and nationalizing your rural, close-minded anti-constitutional viewpoints."
Murphy called out Senator Mike Lee, Senator Susan Collins, Senator Lindsey Graham, Rep. Steve King, among others.
Watch trans activist and author Janet Mock present Murphy with his award, and his announcement: