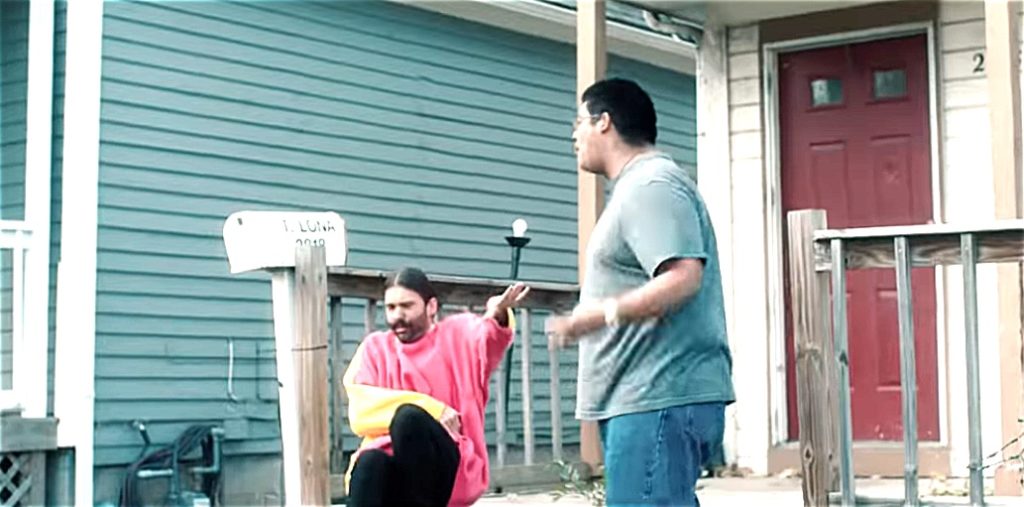 Four of Queer Eye's Fab 5 helped three high school students achieve the dream of performing for an audience and the process took center stage in a new chills-inducing video for "This Is Me" from the remix album The Greatest Showman: Reimagined.
Rolling Stone reports: 'The Jared Hogan-directed clip centers around three kids, Tim, Olivia and J'Shawn, each with a different passion — to rap, to sing and dance, respectively. The "This Is Me" remix — which features singer Keala Settle alongside Kesha and Missy Elliott — serves as the perfect montage music as Queer Eye's Antoni, Tan, Bobby and Jonathan work with the kids as they perfect their craft. The clip fittingly closes with a special performance in which Tim spits alongside Missy Elliott's verse, Olivia belts with Settle and J'Shawn performs a spirited dance to the song.'
The video was done in partnership with VH1's Save the Music Foundation, which helps music programs in schools all over the country.
The video debuted on the TODAY show where Antoni, J'Shawn, and Greatest Showman composers composers Benj Pasek and Justin Paul explained how it all went down.
Jimmy Kimmel recently revealed one of grooming guru Jonathan Van Ness's "This Is Me" moments. On his show this week, he played a never-before-seen clip of Van Ness doing a floor figure skating routine in his 6th Grade talent show.
Van Ness is certainly well-suited as a coach for the "This Is Me" video.
And design guru Bobby Berk recently told the ladies of The View: "Having a preacher message me, slid into my DMs and said, 'my whole life I was taught in church that homosexuality is a sin, that they're pedophiles, that they're heathens, that they're definitely going to hell and that they choose to be that way and in turn my church I have preached the exact same way. And hearing you talk about how every single day of your life you cried and you begged and you pleaded and you prayed for God not to make you gay but you still are showed me that it isn't a choice and that you were born that way and I'll never preach that way in my church again.'" To hear that now little kids in that church aren't going to grow up and be taught to hate who they are, that's worth everything."