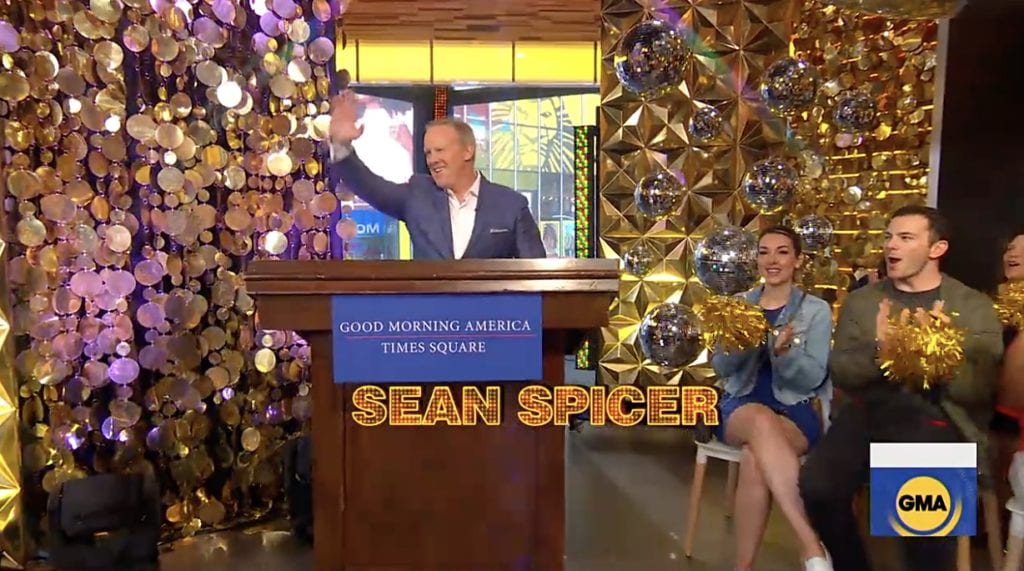 Shortly after it was announced that former White House Press Secretary Sean Spicer is to compete on Dancing with the Stars, host Tom Bergeron dropped a bomb on Twitter that he ain't happy with the casting.
Said Bergeron: "A few months ago, during a lunch with DWTS' new Executive Producer, I offered suggestions for Season 28. Chief among them was my hope that DWTS, in its returning following an unprecedented year-long hiatus, would be a joyful respite from our exhausting political climate and free of inevitably divisive bookings from ANY party affiliations. I left that lunch convinced we were in agreement. Subsequently (and rather obviously), a decision was made to, as we often say in Hollywood, 'go in a different direction.' It is the prerogative of the producers, in partnership with the network, to make whatever decisions they feel are in the best long term interests of the franchise. We can agree to disagree, as we do now, but ultimately it's their call. I'll let it to them to answer any further questions about those decisions."
It isn't just Bergeron. CNN spoke with nine ABC staffers. One of them said, "It's a slap in the face to those of us who had to deal with his baloney and the consequences of the ongoing lies and disinformation campaign at the White House."
Spicer responded to Bergeron's unhappiness that ABC is glamorizing a paid liar for the Liar in Chief.
Said Spicer to The Blast: "Tom has been a great host to this show for 28 seasons. I actually think that this show is a great opportunity to be an example, how we can have better dialogue and respectfully learn from each other. I would hope by the end of the show Tom looks at this as more of an opportunity to help reach the divide that exists right now. I think that my job right now is to go out there and set an example. … and show America that we can have our political biases, we can vote for our candidates, we can actually get along and have a good time as individuals and do fun things together."
Spicer will make six figures for DWTS: "According to multiple sources, contestants on the ABC competition series make $125,000 for the show's rehearsal period and their first two weeks on the air. If they make it to week three and beyond, they begin to earn additional fees each week. Sources say that the maximum contestants can earn is $295,000. By comparison, Spicer was making just under $180,000 during his time with the Trump administration, per a White House report released in 2017."