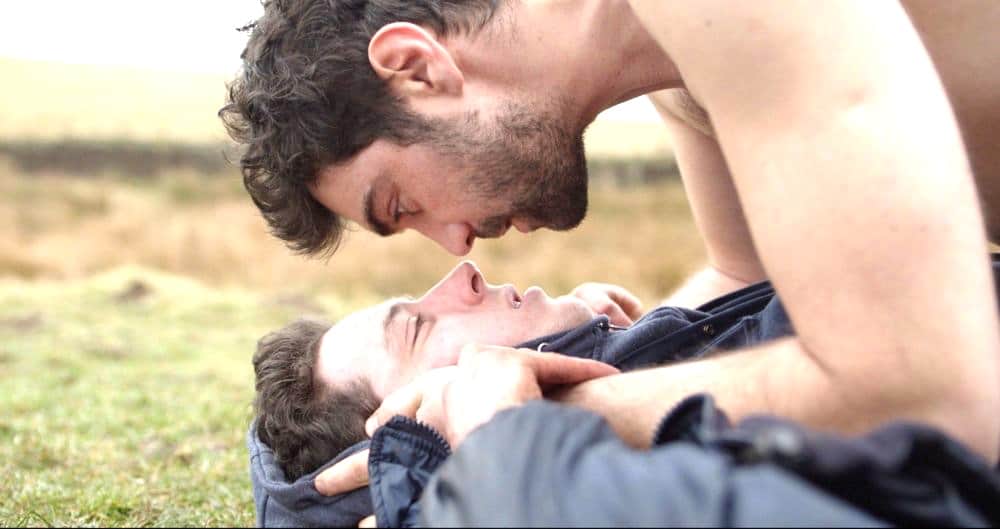 Francis Lee, the director of the critically-acclaimed British indie film God's Own Country, says Amazon Prime has censored the film's gay sex scenes and is urging U.S. viewers to not rent or buy the film on that platform.
Tweeted Lee: "Dear friends in USA, God's Own Country appears to have been censored on @PrimeVideo (Amazon Prime). Until this is investigated please do not rent or buy on Amazon Prime. It is not the film I intended or made. I will report back."
One viewer noted: "They cut most of the scene in the cattle trailer with Johnny and the trainee auctioneer and same for the scene in the mud. I stopped watching after that because it was bugging me they'd done that so I don't know if anything else was censored."
Some viewers noted the cuts.
Wrote one reviewer on Amazon: "The movie itself is a good story; I am just disappointed in Amazon Prime for editing out a certain scenes when they included it for Prime viewers. Shame on you for censorship."
Another wrote: "God's Own Country is an engaging watch. This version on Amazon Prime is missing the graphic scenes which really takes away from the film."
Another said, "I love the movie for its true emotions, artistic representation and crafty performance. But it is an abridged version."
God's Own Country has been compared to Brokeback Mountain as it charts the troubled romance of rural farmers in Yorkshire, UK.
Lee explained to Empire in 2017 what makes it different:
"The comparison feels like an honour, but they are very different. Brokeback is of a particular time and place – its two central characters can't be together because of society's attitudes. In God's Own Country, it's all to do with the central character's inability to open up."
The film's trailer: