Published by
BANG Showbiz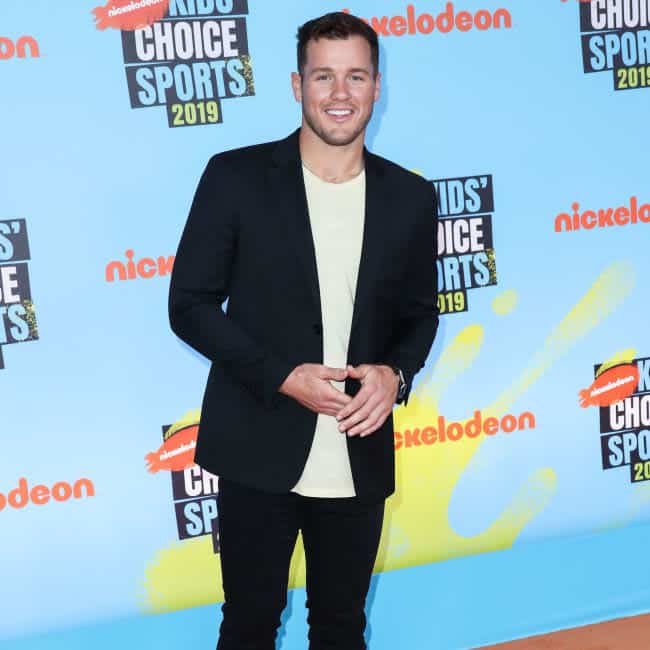 Colton Underwood has no immediate plans to date after coming out as gay.
The former 'Bachelor' star recently opened up about his sexuality on 'Good Morning America' but even though he is now out and proud, Colton is single right now and has no plans to change this in the near future.
A source told TMZ: "Colton isn't dating anyone now and wasn't dating anyone before he made his big announcement this week on 'GMA'."
Colton, 29, is currently filming a Netflix reality show about his life as a gay man but also wants to spend quality time with his family in Denver rather than focus on a relationship just now.
Meanwhile, Colton's ex, Cassie Randolph, 25 – who he met during his season on 'The Bachelor' – has broken her silence after his revelation about his sexuality.
Cassie – who recently jetted to the island of Cozumel in Mexico for a getaway – wrote on Instagram: "Thank you to everyone for the kind comments and messages."
She also revealed she is taking a week off from posting on her YouTube channel.
After their split, Cassie filed court documents accusing Colton of stalking her, harassing her and planting a tracking device in her car.
Cassie later dropped the restraining order and Colton did not directly address the controversy in his 'GMA' interview but admitted that he had made mistakes.
He said: "I would just say that I'm sorry from the bottom of my heart.
"I'm sorry for any pain and emotional stress I caused. I wish that it wouldn't have happened the way that it did. I wish that I had been courageous enough to fix myself before I broke anybody else."
Colton Underwood is Single. Gay Documentary on Netflix, Previously on Towleroad
Embed from Getty Images
Updates and History from Partners Related to: "Colton Underwood is Single. Gay Documentary"
Lucy Hale Praises Colton Underwood for Coming Out, 9 Months After Their Alleged Fling
Cassie Randolph Breaks Silence After Ex-Boyfriend Colton Underwood's Coming Out
Colton Underwood! Octavia Spencer & Melissa McCarthy! Bowen Yang! The WOW Report for Radio Andy!
Lance Bass Explains Why Colton Underwood Will Face Backlash from Gay Community
Did Colton Tell Cassie? + Woke Pat Robertson Alert + Trans Opera Star + MORE! — 6-PACK
New Reality Show! Privileged white gay guides another through hardship of being pretty
Colton Underwood Reacts to Viral 'Bachelor' Clip of Billy Eichner Suggesting He's the 'First Gay Bachelor'
Colton Underwood's Coming Out Reportedly Sparks Talks of a Gay Season of 'The Bachelor' Among Producers
Cassie Randolph was not informed of Colton Underwood's coming out ahead of time
Colton Underwood apologized to the ex he terrorized & he's already got a Netflix show
Colton Underwood Is Already Filming A Netflix Reality Show
The Bachelor's Cassie Randolph Calls Out Colton Underwood for Trying to 'Monetize' Their Breakup
Colton Underwood Deletes All of His Instagram Posts
Colton Underwood Makes Joke About 'Bachelor' Breakups & Fans Say 'Too Soon'
Cassie Randolph & Colton Underwood Announce Split After Two Years Together: 'This Is One Of The Hardest Things'
Cassie Randolph Clarifies What Did Not Contribute to Colton Underwood Breakup
Lucy Hale Says She Feels 'More Single Than Ever' Amid Colton Underwood Dating Rumors
The Bachelor's Colton Underwood & Cassie Randolph Unfollow Each Other on Instagram
The Bachelor's Cassie Randolph Files for Restraining Order Against Ex Colton Underwood
Cassie Randolph Claims Ex Colton Underwood Placed A Tracking Device On Her Car in Restraining Order Paperwork
Colton Underwood Was 'Completely Blindsided' By Cassie Randolph's Restraining Order
Cassie Randolph 'was just terrified' of Colton Underwood's stalking & harassment