Published by
BANG Showbiz English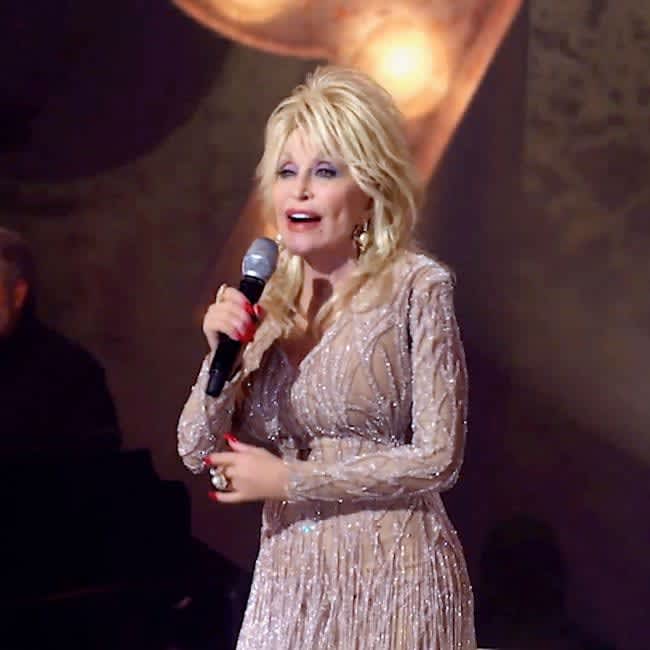 Dolly Parton plans to spend her birthday "in the studio".
The chart-topping icon turns 77 on Thursday (19.01.23) – but Dolly insists that she'll be hard at work on her big day.
Speaking about her birthday plans, Dolly told E! News: "I'm actually in the studio recording a rock 'n' roll album, so I'm actually working on my birthday.
"I'm sure I'll have time for some sort of a little birthday cake or something."
Dolly's new album, 'Rock Star', features duets with a host of big-name stars, including Sir Elton John, Sir Paul McCartney, and Sir Ringo Starr.
The country music star is also hoping to host 'Saturday Night Live' in the coming months, having first hosted the show in 1989.
She said: "When I did the show with Miley [Cyrus] – the New Year's Eve show from Miami – that was produced by Lorne Michaels.
"I talked to Lorne about me doing it again because when I was on that before I was hosting, I was the musical guest and I was in the skits. It about killed me. I might have to pull back a little bit but I'd love to be on it at some point."
Meanwhile, Dolly recently revealed that she doesn't have any plans to retire.
The award-winning star also insisted that she'll keep performing until she "can't do it anymore".
She said: "I don't think I could retire if I wanted to. Cause I've dreamed myself into a corner, as I say. Cause all these wonderful things keep happening and you gotta keep the dream alive.
"Since I love to work, I always say I'll just work. 'I'm gonna make hay while the sun shines,' is the old saying. So, I'm gonna do that until I can't do it anymore."