Vigil against violence to be held today in Fort Lauderdale at 4:30pm: "Join the coalition of community leaders and organizations as we gather to remember Simmie Williams and stand up against the rising tide of violence for a memorial service at the murder site at the 1000 block of Sistrunk Boulevard, Fort Lauderdale."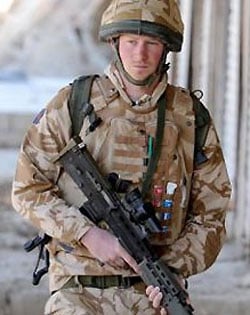 Prince Harry has been fighting undercover in Afghanistan for the past 10 weeks: "The news of his operational posting leaked out following the breakdown of a news blackout agreement with the media when the story was posted on the US-based Drudge Report website. The chief of the general staff, Sir Richard Dannatt, who is head of the British army, expressed disappointment over the leak. 'I am very disappointed that foreign websites have decided to run this story without consulting us,' he said. 'This is in stark contrast to the highly responsible attitude that the whole of the UK print and broadcast media, along with a small number overseas, who have entered into an understanding with us over the coverage of Prince Harry on operations.' Dannatt, who had opposed Harry's deployment to Iraq, went on to praise the prince's performance on deployment."

Orlando Bloom is tired of complaints about his natural manly scent.

NYC sees surge in gay syphilis cases: "After seeing the number of syphilis cases remain stable in 2004 and 2005 then decrease in 2006, the city health department is reporting that syphilis cases increased by 60 percent in 2007 over 2006, with that growth due to new infections among gay and bisexual men."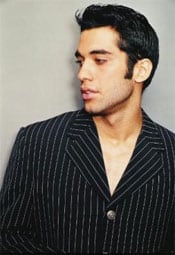 Bollywood actor rejected: not gay enough to play a fashionista. Kushal Punjabi: "I really got along well with Madhur. He's my kind of director. But I really didn't see myself in that role at all. I'd like to work with directors like Madhur who look at actors as actors and not as stars."

Ben Affleck discusses his revenge sex video with Jimmy Kimmel: "You couldn't really do it half-speed. You had to be painting toes and blow-drying hair. At one point we were going to take a bath together, but the bubbles couldn't get high enough, so that ended up getting scrapped. The little outfits, the short shorts, the hands in the pockets — it wouldn't have been funny if you didn't really commit to it."

Underwear day takes over Brazilian capital.

Gay Canadian Health Minister Smitherman criticized for proposing to wear adult diaper as test in response to nursing home 'filth' issues: "Opposition politicians, the Canadian Union of Public Employees (CUPE) and a nursing home association said Smitherman's plan to test drive a diaper shows he doesn't understand the issue is about staffing levels – not diaper technology. 'For him to suggest that's his answer is a disgrace,' said Progressive Conservative Leader John Tory. 'It's some kind of a sideshow he seems determined to put on when, in fact, I think people in Ontario would say: 'George Smitherman, do something about it. Let's see the revolution you promised in long-term care.""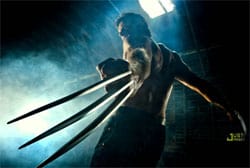 Hugh Jackman: the claws come out.

Fans go wild: New video of the pint-size breakdancing Beckham.

Matthew McConaughey wins mag's honors for mightiest mammaries.

Texas governor Rick Perry holds book-signing for Boy Scout tome: "Perry's tour to promote the book has garnered national attention. The book debuted at No. 1 on The Washington Post's best-seller list for hardcover nonfiction in Washington-area bookshops. His office touted that achievement the day after The New York Times Magazine published an interview in which Perry said scouting was about building character and not about sex. The word 'homosexual,' he said, suggests that gay people are focused on sex."

Eagle Scout leaves organization disgusted by anti-gay policies: "I am ashamed an organization to which I owe so much has chosen to take such a myopic stance on this issue and hides behind a legal veil to exclude gay Scouts."

Wired publishes disturbing new photos from Abu Ghraib (warning: extremely graphic)