American Airlines endorses ENDA.

Victory Fund endorses 100 candidates in 2008.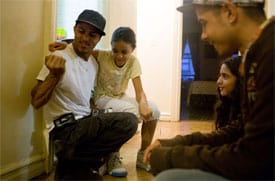 Gay families plentiful in the Bronx: "Same-sex couples in the Bronx are more likely to have children than those in any other New York City borough, according to a study released last month, and perhaps more than any county in the country."

Britney Spears takes the isle of Manhattan.

The Pope rejects French ambassador to Vatican because he's gay and married to a man.

Popular Chicago bartender-turned gay activist takes own life: "Ron Ziebarth, a North Side bartender with a dedicated following, was a champion fundraiser for Equality Illinois and a former chairman of the gay rights group's annual gala. Mr. Ziebarth, 52, died Tuesday, Sept. 23, said Colm Treacy, owner of two Andersonville bars where Mr. Ziebarth worked. He had suffered from bouts of depression for a few years, and he killed himself by hanging, Treacy said."

Sarah Silverman: Do the great schlep for Obama.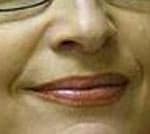 Report: Sarah Palin lip liner is a tattoo.

Jonas Brother merges with a Mustang.

Rep. John Shadegg (R-AZ): Bailout defeat had nothing to do with Pelosi speech.

Pride Reinvention Festival giving Perth, Australia a gay identity crisis?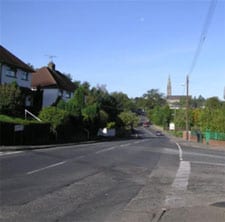 Homophobic attack in Dungannon, Northern Ireland: "The victim claims to have been lured to the old railway lines around 9pm on Tuesday, September 23 where four males beat him up. He required medical attention in the minor injuries unit for abrasions."

Washington D.C. police arrest suspect in anti-gay July attack.

Wisconsin man who stabbed his roommate because he believed the roommate was spreading gay rumors about him is ordered into a mental health facility in Wisconsin.

Washington State Bar Association comes out in favor of marriage equality: "The resolution was adopted unanimously by the group's 14-member Board of Governors despite considerable opposition from association members, board president Mark Johnson of Seattle said. 'We felt it was appropriate to take a position,' Johnson told the Tri-City Herald. 'There certainly will be people who will be distressed.'"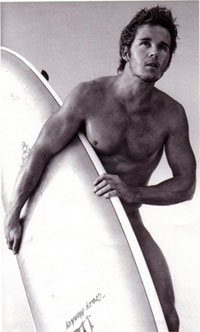 True Blood's Ryan Kwanten hangs ten.

Janet Jackson hospitalized with sudden illness.

Straight model sues Genre magazine over unauthorized use of image.

Former NYC Mayor Ed Koch campaigning for Barack Obama in South Florida: "Koch, who represented Manhattan's East Side on the City Council and in Congress before being elected to the first of three terms as mayor in 1977, told an admiring crowd that Obama is the best choice for president. His 15-minute speech at Temple Beth Torah/Tamarac Jewish Center was one of four stops Sunday to campaign for Obama. Koch also spoke at the Sunrise Civic Center, Temple Emeth in Delray Beach and Century Village in West Palm Beach."

Caribou wins Canada's Polaris Music Prize.

Guardian's Balaji Ravichandran: Public schism in India opening between the Health Ministry and the federal government of decriminalization of homosexuality.

University of Iowa boosts harassment training after anti-gay graffiti discovered in public men's room: "A male student last week reported to school officials he saw several weeks ago a message written on a chalk board in the third floor men's restroom in North Hall. The student said the message was an anti-gay slur against Beth Skinner, a doctoral student and teaching assistant in social work. School officials don't know how long the message was there, and it was gone when the male student reported it, Saunders said. Skinner, 36, said her first reaction was disbelief that such a slur would be written in the School of Social Work. 'We have a core set of values and ethics that guide our practice and this would not be one of them,' she said."