Conservative New Hampshire radio host Doug Lambert, who directed a tirade of homophobic abuse at gay New Hampshire Democratic Party Chair Ray Buckley into a webstream at the end of his show over the weekend — and was  dropped from his station for it — announced that he is taking leave from the blog at which he writes, GraniteGrok.com.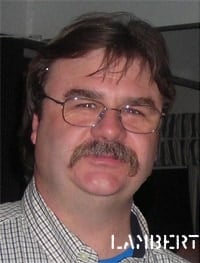 Wrote Lambert: "I plan on spending my time in prayer and reflection, looking inward to the unhealthy malice in my heart, for which I will ultimately have to face my Maker , begging for His undeserved mercy.
One last point– and then I ask for peace and privacy in this matter. In addition to those listed in my original apology statement, I owe my great friend Skip Murphy the most sincerest of apologies for all that has resulted from my inexcusable actions. Through no fault of his, all that has been built with great effort and heartache is now mostly all gone. In an instant. Like that…
Let this be a lesson to those who harbor such hatred as I have demonstrated—think about it. We must love EVERYBODY as we do ourselves. And all the world is a camera. There is no hiding anymore.
I engaged in a WHOLE lot of free speech around here. With that, comes responsibility. Use it wisely."