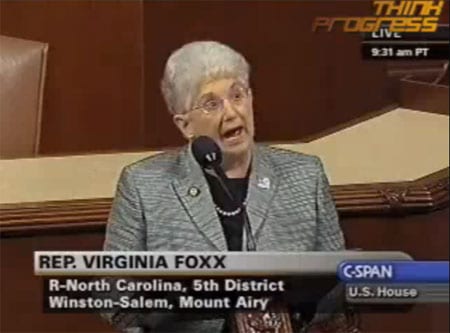 Rep. Virginia Foxx (R-NC) continues to provide the WTFs and LOLs. Foxx, who as you remember spoke out against the Matthew Shepard hate crimes bill and said that the Shepard murder was a hoax, says health care reform is a worse threat to America than any terrorist in any country.
Watch, AFTER THE JUMP...
Don't fool her with this health care bill. Fool her once, shame on you. Fool her twice, shame on you.
(via joe.my.god)