Plan underway for Concorde to fly again.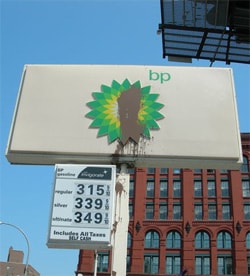 NYC's BP gas station sees oil spill.

Kelly Bensimon releases PSA against housewife bullying.

Former Florida GOP Chair Jim Greer arrested: "The Florida Department of Law Enforcement has been investigating Greer after an audit found he awarded himself and his executive director a fundraising contract that paid them about $200,000."

School's in: RuPaul hosts Drag U.

Lesbian judge wins Court of Appeals spot in New Mexico: " Judge Linda Vanzi won her Democratic primary for a seat on the Court of Appeals, and she faces no Republican opponent this fall.
But she wasn't the only out lesbian to win a judicial race in New Mexico yesterday. Shannon Bacon, a lawyer and advocate for women and children, won her primary race for the District Court in Bernalillo County, which includes Albuquerque. She also faces no opposition in November."

Courage Campaign: DADT "a done deal".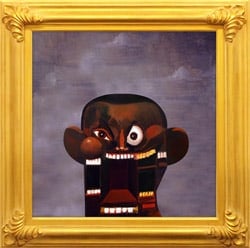 Kanye West releases "Power" artwork, streaming single.

Argentinian Senate begins debate on marriage equality bill: "The bill is looking to modify the National Civil Code and change the definition of marriage from being between a man and a woman to being between two 'contractors.'
The debate will continue on Thursday morning, and will then be passed along to public audiences from provinces such as Salta, Tucumán, San Juan, Mendoza, Catamarca, Corrientes, Entre Ríos, Córdoba and Chaco."

Gay and lesbian smokers at greater risk of respiratory illness?

Amnesty International warns of further harassment for Steven Monjeza and Tiwonge Chimbalanga — if they ever get back together, of course.

VisualAIDS to distribute "Play Smart" trading cards during Pride Month.

Big Picture: A rough week for Guatemala.

Brad Pitt wants the U.S. to host the World Cup.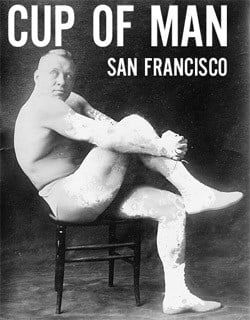 Cup of Man: Would you buy coffee from a man in a bikini? "In the beginning, I'll be asking my friends to come visit and do guest barista shifts. My female barista friends must wear fake mustaches. It'll be a cute novelty, but it will be serving the best coffee in San Francisco at the same time."

STUDY: Drinking coffee doesn't make you more alert.

Hollywood remembers Dennis Hopper.

The shirtless men of The Bachelorette.

Tijuana, Mexico to hold first gay pride on June 19 and 20.

BUTT magazine interviews the creator of the web animation Jiz.

Rep. Tammy Baldwin (D-WI) and partner Lauren Azar end relationship: "In 2009, Baldwin and Azar were one of the first couples to register their same-sex partnership with the state's domestic partnership registry. The statement said that domestic partnership will be legally terminated…According to a spokeswoman, 'neither Tammy nor Lauren will have any further public comment on this very private matter.'"