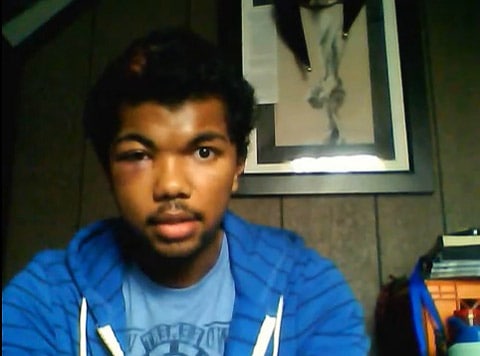 A couple of hate crimes have been brought to my attention in the past few days.
Detroit resident Justin Alesna says he was attacked in the convenience store of a BP gas station in Detroit and nobody did anything. Police have not yet made any arrests.
Alesna said a man asked him to not stand too close to him while Alesna was standing in line and waiting to purchase cigarrettes. Alesna said the man then started asking Alesna if he was "a fucking homo." Alesna ignored the man, purchased his cigarrettes and went to leave when the man stopped him and showed him a gun. Alesna said the man then punched him in the face. Alesna fought back and asked the cashier to call the police. The cashier did not call the police, but told the men to stop fighting.
"The amount of cruelty that was shown to me throughout this whole situation is beyond apalling," Alesna said. "The fact that I was assaulted and asked to leave the crime scene. The fact that there were two other individuals besides myself and the clerk who did nothing but gawk and laugh the whole time this was going on. What happened to decency?"
Watch Justin describe the beating, AFTER THE JUMP…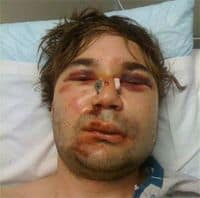 And in Williamsburg, Brooklyn, a man was brutally attacked late last month.
On the evening of February 22, 2011 Barie Shortell was the victim of a brutal hate crime in the Williamsburg section of Brooklyn. As a result of the vicious attack, he sustained multiple traumatic injuries, including fractured jaw bones, broken nose, and shattered facial bones and eye sockets. He was rushed to Woodhull Hospital in Brooklyn, New York, where he underwent 9.5 hours of surgery to reconstruct portions of his face.
Shortell has a Facebook page of support and a benefit is being held.
Watch Justin Alesna's video, AFTER THE JUMP…