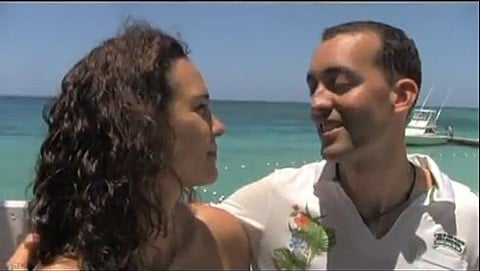 Jamaican LGBT rights group  J-FLAG has launched a PSA campaign to be broadcast on Jamaican TV this month intended to combat homophobia by encouraging Jamaicans to love and support their LGBT family members.
The PSA features former Miss Jamaica World and Miss Jamaica Universe Christine Straw, and her brother Matthew.
"Homophobia must be eliminated [in Jamaica] immediately" was the rallying cry of Pamela E Bridgewater, the United States Ambassador to Jamaica. "The US Mission joins all partners in the fight against homophobia [because] as President Obama says, no one should be hated because of who they love," she stated.
The US Ambassador was addressing a packed audience at the launch of 'Unconditional Love', a new public service announcement (PSA) featuring Christine Straw, former Miss Jamaica World and Miss Jamaica Universe, and her brother Matthew Straw on July 28, 2011. Heading the list of endorsees were Hilary Nicholson from Women's Media Watch, Helin Jenkinson, First Counsellor at the European Union, Dr. Pierre Somse, UNAIDS Representative in Jamaica, Rob Fuderich, UNICEF Representative, Yvonne Sobres, Convenor of Family Against State Terrorism and a number of other human rights and HIV activists.
Watch the PSA, AFTER THE JUMP…
(via lgbt asylum)