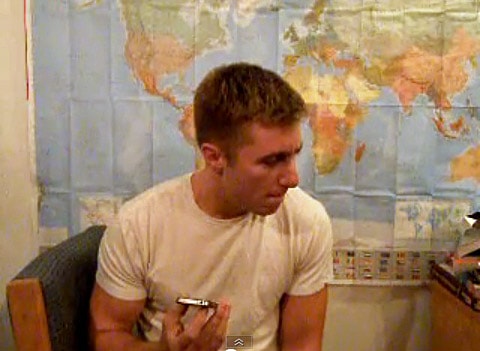 The faceless gay YouTube soldier we've been following for months as he's posted videos of life under 'DADT' has finally revealed himself, making the most difficult call an LGBT person ever has to make to a parent, to tell his father he's gay.
Watch and listen, AFTER THE JUMP…
Congratulations to all gay and lesbian service members on this historic day. As always, thank you for your service!
Previous videos in this series…
Gay Soldier Awaits Repeal of 'DADT' Next Week, Says 'It Gets Better' [tr]
Gay Soldier Answers Twitter Questions, Reveals 'DADT' Repeal Day Plans [tr]
Gay Soldier Outed by Viral YouTube Clip [tr]
A Gay Soldier's Coming Out Story [tr]