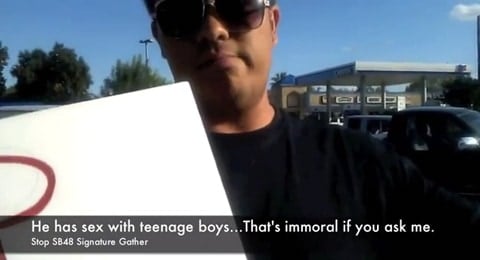 The Courage Campaign's Anthony Ash exposes another signature gatherer for the effort to repeal California's LGBT History law spewing lies and scare tactics in a presumably illegal means to drum up support. This is in Dinuba, California, near Fresno.
There are five days left for them to collect signatures. They say they are on track to do it.
Sign and share the complaint HERE which is critical during the verification period.
Watch, AFTER THE JUMP…