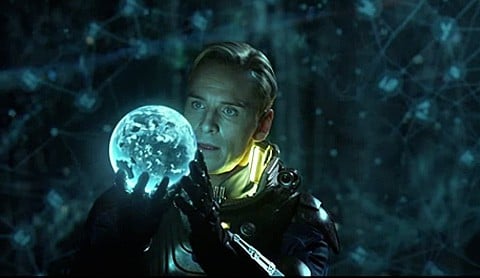 At the end of his news round-up yesterday, Brandon posted a video (not working on a lot of your sites) featuring the trailer for Ridley Scott's return to the world he helped define with Alien and Blade Runner — Prometheus. With Michael Fassbender, Charlize Theron, and Guy Pearce. Written by Lost's Damon Lindeloff, this should be summer's sci-fi treat.
Here are two trailers, the U.S. and International.
Watch, AFTER THE JUMP..