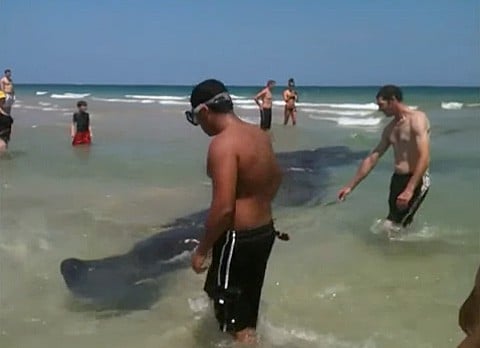 Swimmers in Fort Lauderdale were treated to an unusual scene on Sunday as several manatees moved into shallow waters near the shore, through crowds of people.
They were caught on camera by Craig Hossack:
Hossack said at first glance it seemed the manatees were in a mating mode, but a closer look suggested a mother and four or five calves competing for suckling privileges.
Manatees are generally slow-moving and are non-aggressive, usually hanging out in slightly deeper waters and inland canals.
Check out the video, AFTER THE JUMP…