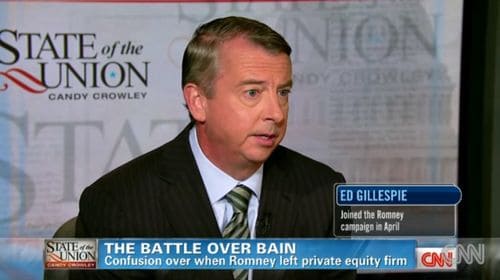 Senior Romney advisor explains discrepancy over Romney's Bain retirement dates: He didn't leave 'til 2002, but he retired retroactively to 1999. Watch AFTER THE JUMP …

 Rahm to Romney: Stop whining. 

 Obama's humblebrag, and the ill health of campaign discourse:
when Charlie Rose showed up at the White House asking the president what he thought his big mistake was, all that remained a mystery was how Obama would evade the question.

President Obama chose the humblebrag: "The mistake of my first term—couple of years—was thinking that this job was just about getting the policy right. And that's important. But the nature of this office is also to tell a story to the American people that gives them a sense of unity and purpose and optimism, especially during tough times." 

… The president was essentially saying that he was working so hard trying to help the American people, he forgot to tell them about it.

 This was the gayest Comic-Con ever:
"Queer fandom is absolutely galvanized by seeing more accurate representations of ourselves," [says Justin Hall, author of the just-released "No Straight Lines," a retrospective of LGBT comics.] "There's a snowball effect."

"It's always been going on under the surface, but now there's a real queer presence," adds Love Ablan, a self-described pop culture nerd who's bisexual. "Even among non-queer fans. My super-straight guy friend is totally into this comic about queer bears."

 Aretha Franklin would like to be the new J-Lo.

 Actress Celeste Holm has died. She was 95.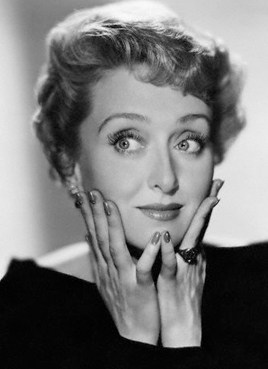 Here's a very sad, very compelling story written about Ms. Holm last year, detailing the conflict between her children and young husband about the disbursement of her ravaged fortune:
To its various players, this story is about a young husband coveting his elderly wife's fortune, or jealous sons guarding their inheritance or an independent-minded woman trying to maintain control of her finances even as her faculties decline. It is a cautionary tale for families trying to manage one of our age's emblematic conflicts, between elderly parents who want to live autonomously and adult children who want to protect them, made more vivid by the presence of the Broadway and screen actress at its center. From all sides, it is a story of loss. 

 Father arrested in Iran for son's contributions to Imam-mocking Facebook page:
The Facebook page, dubbed the "Campaign to Remind Shias about Imam Naqi," features a robed man, presumably Naqi, with a face like Charles Manson's, flanked by a camel wearing sunglasses and the donkey from "Shrek." It also shows a picture of a Shiite tomb that has been pooped on by a flock of pigeons.

With more than 21,000 likes, the page explains, "Our goal is to use satire to take out the superstition from religion."

… On May 23, Khameneh got a call from his father, Abbas Khameneh, in Iran.

"He said, 'some people from the intelligence service had come (to our house), and they want you to cooperate,' " Khameneh recalled. "My father said, 'they want your passwords to your Facebook, web blog and e-mail … '"

 Madonna sued for comparing Marine Le Pen to Hitler. 

 Olympic shooter complains that gay couples get to cohabitate in Olympic village, while he and his wife do not. 

 Secretary of State Hillary Clinton heckled in Egypt with cries of "Monica! Monica!"