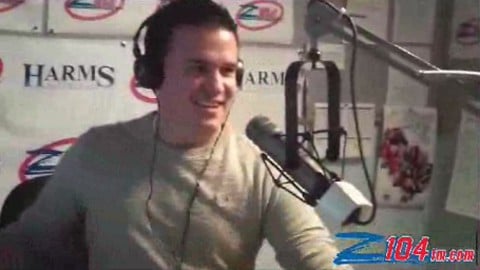 Nothing like a good coming out on National Coming Out Day!
Aaron Rogers, a radio DJ at Madison, Wisconsin's Z-104 told his listeners yesterday that he would now be living his life as an openly gay man.
Said Rogers to his listeners:
"For anyone listening right now, know that you are not alone and that it's okay to feel the way that you do. Life is very short. Know that  you are loved, appreciated, and respected by more people than you realize. It really does get better, and you have my support always."
Watch his coming out, AFTER THE JUMP…