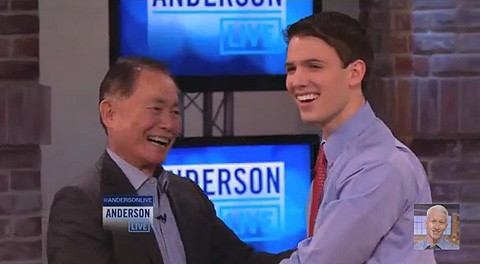 Anderson Cooper sat down today with Jacob Rudolph, the NJ teen who came out to his entire high school class in a video that went viral last week. Jacob told Anderson that his idol is George Takei, and surprised him with the fact that Takei was there in the studio to meet him.
Watch, AFTER THE JUMP…
I'll post the rest of Jacob's appearance if it becomes available.