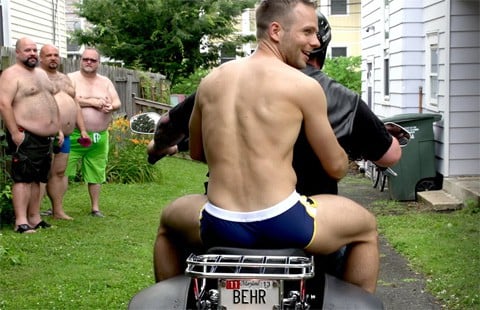 Gay singer-songwriter dropped his new single "Bears" today which celebrates the hairier, heavier subset of the gay population with a barbecue, a line dance, and a wet dream. The single was produced by Rich Morel (Blowoff, HotSauce). Video directed by Aram Vartian and Michael Patrick Key.
Watch, AFTER THE JUMP…
You may want to revisit Goss's previous efforts "Make Believe", "It's All Over" and "Lover", his video about gay service members killed in battle and the partners they leave behind.