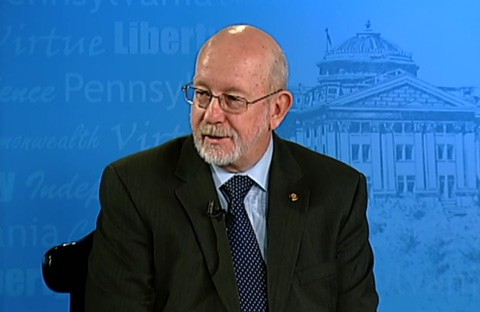 A new lawsuit has been filed in Pennsylvania challenging the constitutionality of the state's ban on same-sex marriage, the AP reports:
The state Commonwealth Court lawsuit parallels a separate challenge to the law filed two months ago in federal court by the American Civil Liberties Union of Pennsylvania.
All of the plaintiff couples in the state action were married with licenses from a Montgomery County court clerk who began issuing them after Democratic state Attorney General Kathleen Kane concluded the law was unconstitutional and refused to defend it in federal court.
Both of the challenges argue that the law, which defines marriage as the union of "one man and one woman," violates the U.S. Constitution, but Wednesday's filing claims that it also violates the state constitution.
These two cases are separate from the one before a Pennsylvania Commonwealth Court in which the state is asking for Montgomery County Register of Wills Bruce Hanes to stop issuing same-sex marriage licenses.
In addition to these cases, Rep. Brian Sims and Rep. Steve McCarter are going to be introducing legislation calling for marriage equality in the commonwealth.
McCarter spoke recently with a Pennsylvania House network about that effort.
Watch it, AFTER THE JUMP…